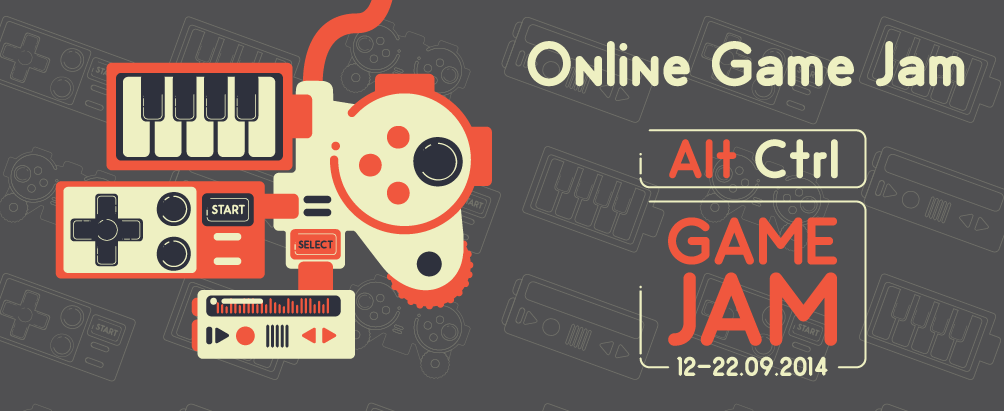 We are excited to announce that we are co-organizing Alt Ctrl Game Jam, an online game jam about experimenting with game controls. The jam will be happening from Sep. 12th – Sep. 22nd. It is a 10 day jam with a goal to inspire the use of alternative controls in games.
So take out the duct tape, soldering iron, some spare parts, a development board (like the arduino), old controller shells you have laying around, and make the ultimate controller for your game.
If you don't feel like you're too good with gluing things together, soldering etc, you can get creative with the things you already have: Kinect, PS move, Wii Remotes, brain scanners, etc.
The jam is online and everyone can participate, but we have also worked on setting up a few physical locations for jammers. We have two confirmed locations: Skopje in Macedonia and Aarhus in Denmark. More details and specifications for the physical locations are coming soon.
We also encourage supporters from all over the world to organize and setup local hubs for the jam. If you do so please write to us at info@cphgc.org and we will announce your location.
For more details regarding the game jam, participation, voting, awards… check out the official Alt Ctrl Game Jam page.