Nordic Game Indie Night 2010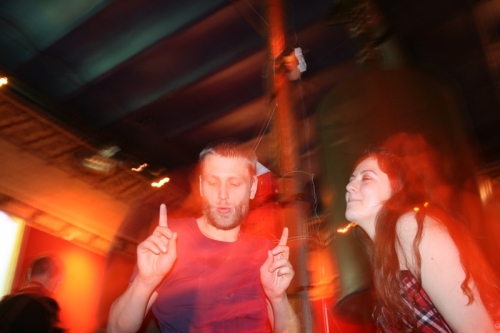 Lau and Dajana, killin' it on the dance floor

Two weeks ago, we curated a showcase of indie games from around the Nordic region, as a part of the Nordic Game Conference 2010. The main event, on the Tuesday night before the conference, consisted of some presentations and short talks, followed by a lively party. It was a great night!
Jason Della Rocca gave an opening keynote, and then three pairs of developers presented each others games. We've been to enough conferences where developers "pitch" their own games, so we wanted to do something a little different, and a little more communal.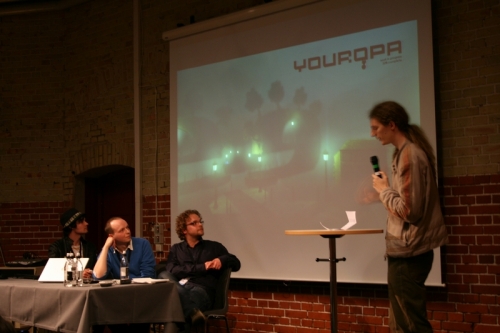 Simon of D-Pad Studios talks about Youropa

The highlight of the night was definitely the pairing of Press Play and Ludosity. Press Play brought a hilarious cardboard diorama to convey the physics-based ship-building fun of Bob Came In Pieces, and Ludosity reciprocated with a hysterically – how should I say? – "adult" interpretation of Max and the Magic Marker. I also enjoyed D-Pad Studio's very thorough, thoughtful review of Frecle's Youropa.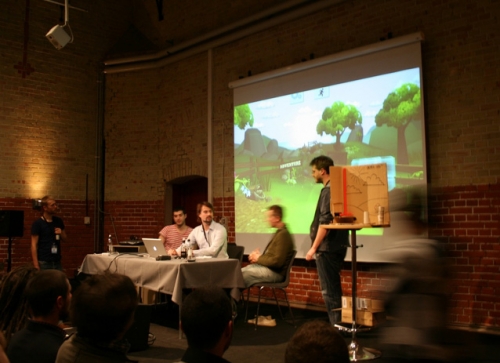 Press Play uses a diorama(!) to present Ludosity's Bob Came in Pieces

As for the party – of course it was fun! Nils and Nifflas delivered excellent DJ sets, but perhaps the best treat of all was the live VJ set from Anders and our very own Simon Nielsen.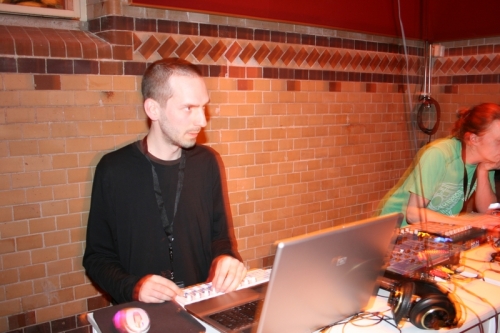 Nifflas, doin' his thing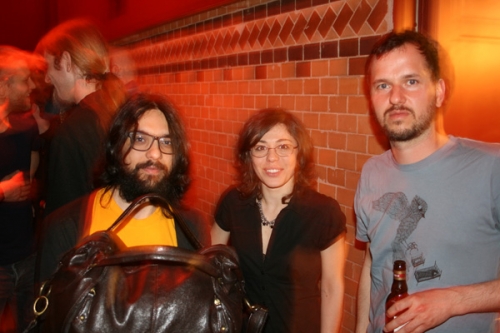 Nils takes a break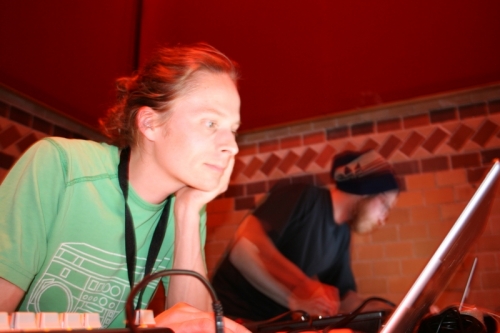 Oppe Om Natten (Anders and Simon) hard at work
Thanks to everyone who attended, and to Jacob Riis and the rest of the conference crew for making it happen. Expect more of these events in the future!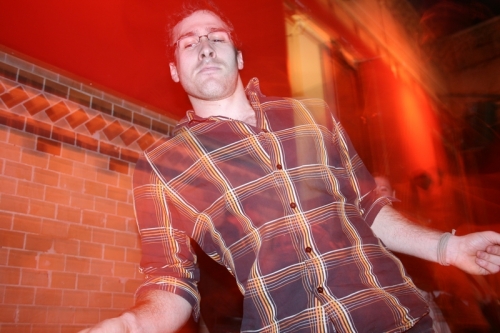 Matt busts a move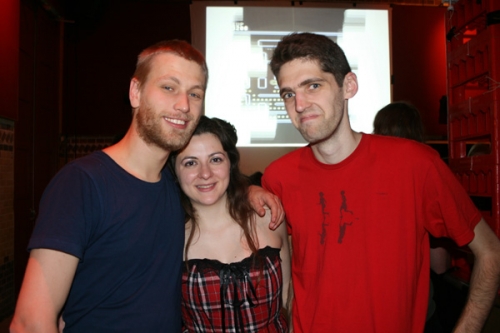 I am the least photogenic person on the planet

Check out some even better photos here. And for those of you who can read Danish, check out some more extensive coverage of the event here at Eurogamer.dk.