Doug's Favorite Music of 2010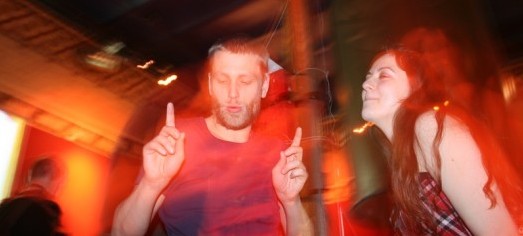 Without further ado:
Doug's Top 22 Tracks of 2010
Kyle Hall – You Know What I Feel [detroit, 2-step] [buy]
Namco Sounds – Noby Noby Folk Guitar [videogame, acoustic guitar] [buy]
Emeralds – Candy Shoppe [kosmiche, electronic] [buy]
Efterklang – Alike [indie, pop, danish] [buy]
Mental Abstrato & Ohmega Watts – Quando Ouviu O Meu Samba [hip hop, brazil] [buy]
Tokimonsta – Lovely Soul [downtempo] [buy]
Oddisee – Paris [hip hop, instrumental] [buy]
Pogo – Wishery [mash-up, disney] [buy]
The Alps – Le Voyage [psych rock] [buy]
Wisp – Uriollach [idm, electronica] [buy]
Praveen & Benoit – Embers (Shigeto remix) [downtempo, electronic] [download]
Steve Reich – 2×5 – III. Fast 7:08 [classical, minimalism] [buy]
Oriol – Coconut Coast [electronic boogie][buy]
Space Dimension Controller – Kaleidoscopic Ecstasy [electro, android porn] [buy]
Sven Weisemann – Placid Love [dub techno, cinematic] [buy]
School of Seven Bells – Babelonia [indie] [buy]
Mark McGuire – Brothers (for Matt) [post-rock] [buy]
Balmorhea – Bowspirit [folk, neo-classical] [buy]
Flying Lotus – Zodiac Shit [downtempo, electronic] [buy]
Sophie Hutchings – Seventeen [piano] [buy]
Shigeto – Grandma's Words/Rise Out of The Stone [downtempo, electronic] [download]
Doug's Top 10 Albums of 2010
Wisp – We Miss You [Rephlex] [buy]
Oriol – Night And Day [Planet Mu] [buy]
Olof Arnalds – Innundir Skinni [One Little Indian] [buy]
Damu The Fudgemunk – How it Should Sound, Vol 1 & 2 [Redefinition] [buy]
Peter Broderick – Music For Congregation [Erased Tapes] [buy]
Mark McGuire – Living With Yourself [Editions Mego] [buy]
Lone – Emerald Fantasy Tracks [Magic Wire] [buy]
Pariah – Safehouses EP [R&S] [buy]
Shigeto – Full Circle [Ghostly International] [buy]
Emeralds – Does It Look Like I'm Here [Editions Mego] [buy]
Doug's Top 5 Reissues & Compilations of 2010
A few remarks:
– For me, that Kyle Hall 12" is the clear standout release of 2010. Perfect blend of Detroit techno and syncopated two-step goodness. And jazzy as all fuck! What's crazy is that Hall is only ~18 years old(!) Here's a pretty inspiring interview with the guy:
– That Oriol debut on Planet Mu is so so listenable. I think this review really nails it:
"This is the world of SEGA's seminal Out Run arcade game. This writer remembers the first time he forced 10p into its coin receptacle; standing slack-jawed as he twisted the radio dial to select the music to accompany his impending vehicular mayhem. […] Nearly twenty-five years since it's release, Planet Mu's new signing Oriol has seemingly managed to find the rest of the radio stations. […] Jam-packed-production techniques super-charge every note, filling them with vital and vibrant life, readying them to leap from the turntable at a moment's notice.  Close your eyes for a second and you'll be back in the arcades, screaming round a corner whilst being serenaded by a full band."
– Speaking of Planet Mu – man, did that label have a strong year! In addition to the Oriol release, I thoroughly enjoyed releases from the likes of Solar Bear, Ital Tek, Tropics, Mrs. Jynx, Falty DL, Kuedo, and of course that killer Chicago Footwork compilation.
– 2010 was also an excellent year for Ghostly International and R&S. Almost everything those two labels released in 2010 was excellent. I particularly dig the releases from Lusine, Shigeto, Gold Panda, Mux Mool, and School of Seven Bells (on Ghostly), and Space Dimension Controller, Pariah, and Model 500 (on R&S).
– Don't overlook those reissues and compilations! I wrote about the Cinematic Orchestra mix here, and the Charanjit Singh "reissue" here.
– Looking ahead to 2011: will we ever see new material from Boards of Canada, Aphex Twin, and Stars of the Lid? Boy I hope so…
– I've promised myself that I'll listen to more Classical and Early music in 2011. Most immediately on my radar are these three recent releases by the Tallis Scholars. Any other recommendations? Let me know.