Living Room by Recoil Performance Group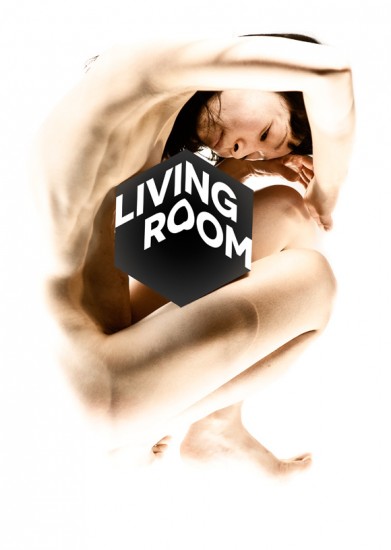 Last week a few of us went to see Recoil performance group's new performance: Living Room. We've also seen their previous performances such as Fuck You Buddy and we will continue to follow them in the future.
Recoil performance group usually uses a lot of technology such as tracking, projection, and kincets. They wrote the following about themselves
Through dance, live video and electronic sound, we create performances that aim to explore technology as an equal and interactive partner to the performing artist.

LIVING ROOM is a room in motion, evoked not just by the dancers but also by an almost organically living video scenography. The floor starts to move, the walls starts to move – the space begins to breathe….

In the meeting between the human body and a motion sensitive scenography, LIVING ROOM questions who is the puppet and who is the puppeteer – who controls whom?
I am not going to try to interpret the performance and tell you what it is about, but I can at least say that it was very impressive and I would definitely recommend it!
Technical setup
After the show we got a presentation of the setup by Jonas Jongejan.
For this performance they decided to go for a setup that should be possible to take on tour; it should be able to fit different stages and not just this one.  For tracking the dancers they used an infrared camera and infrared lights along the side of the stage. With this they could find the dancers silhouette outline and track their feet. They could track several dancers on the stage at once and had them interact with the projected stage floor.
They had two projectors projecting from different angles showing the same or different images. Furthermore they had a grid of LED lights in the ceiling that they could control individually.
The programming was done in Open Frameworks and besides tracking and lighting they used an interesting polygon world to create a paper like floor that moved around and interacted with everything. I found a tech rehearsal video showing some of this.
LIVING ROOM – Scenography Sketch from Tina Tarpgaard on Vimeo.
After the tech presentation we discussed how to use this setup for creating games and I think we might try to convince them to let us borrow it or create a similar setup somewhere.
Read more about the performance here: http://recoil-performance.org/productions/living-room