"29 Seconds" edutainment game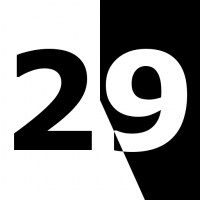 I have in the past couple of weeks worked on an edutainment game (for the entire family) for Android devices. The objective of the game is simply to answer as many questions as possible during each round by tapping on the image that matches the question (and each round lasts 29 seconds – hence the name of the game). When played in multiplayer mode players take turns to answer a question, and the objective is to spend as little time as possible when it's your turn. Depending on the age of the players you can choose questions from one of three different difficulty settings: Animals, Polygons, Mathematics or Mixed.

The questions is picked at random from a list of questions, and the list of suggestions for answers are randomized as well – up to 9 different suggestions are provided in each round. At may be that several of the suggestions matches the current question, but it may also be that none of them matches at all. It requires good sense of logic and excellent reflexes to master the game.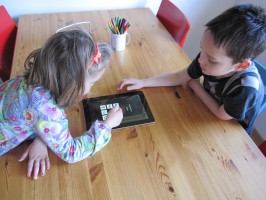 I'm a big fan of multiplayer productions for the entire family (also see Paint Splash), and I think tablets are a great platform for developing family friendly multiplayer games (I have three kids myself, so naturally I'm interested in family games). I have a bunch of ideas for family games, and this is just the first of many ideas. The easy-to-use tablet touch-screens are pretty cool for games that can be played by children, and it's easier for the children to learn than an old school mouse. My main problem with tablets is that they unfortunately break too easily, so games that would involve throwing, slabbing, balancing it on your head, holding it between your knees, and similar things, are unfortunately not that cool to make for tablets (but maybe there are possibilities for that stuff on the Wii U, which should support the regular Wii Remotes and at the same time include some sort of tablet device with the console).
The game is free and can be downloaded here:
I really dislike these children apps that are free but are full of adds (it's pretty obvious that they're just making money on children that click on banners by accident). Or even worse – children apps that has in-app purchases enabled. While I don't believe in censorship to remove such apps, this in an approach I would never use for my own family apps.