We are super excited to announce the Nordic Game Indie Night Summit. Every year we have invited the developers of the finalist games to do short presentations, which has led to wonderful and colorful talks. The sessions has always been a favorite of the audience. This is why we have expanded the talking and discussing part of Nordic Game Indie Night into a regular indie night summit.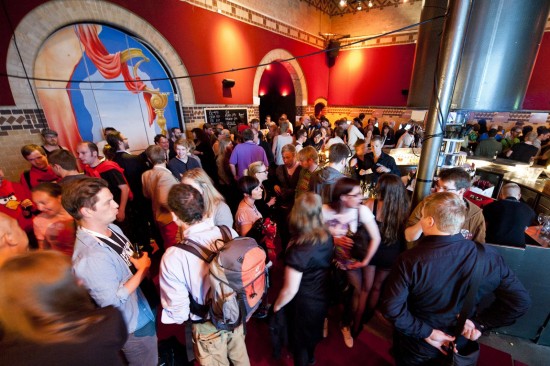 Nordic Game Indie Night kicks off the Nordic Game Conference, and it will take place Wednesday 23 May from 18.00 at Slagthuset, Malmö. The summit runs from 19.00 – 21.00 and from 21.00 there will be partying and drinking. The selected finalist games can be played all night. The evening is free and open to the public!
So what is a regular indie night summit? Well, Indie games are so richly represented at the Nordic Game main conference (Phil Fish, Amir Rao and Nathan Vella, to name the most obvious), therefore we and Nordic Game felt that we needed to do something different.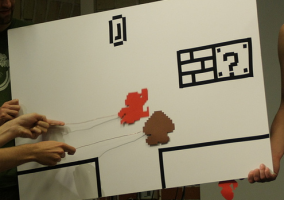 At Nordic Game Indie Night last year  Martin "Grapefrukt" Jonasson and Petri Purho gave a fantastic talk about platformer physics, this talk made us think about how we talk about games.
The Nordic Game Indie Night Summit will be a laboratory for how we talk about games in general and indie games in particular. Games are playful and interactive and indie games should be experimental and groundbreaking, so why do we talk about games in such a boring and predictable fashion?
While putting together the program for the Indie Night Summit, we have tried to embrace the same indie spirit and attitude we are demanding from our finalist games. We will see deeply personal talks, talks that challenge the conventions of talks, aesthetically pleasing talks and fantastic failures. Yes something will probably go wrong; something might actually stink, but believe that it is not possible to move forward without the risk of falling.
The program will include the following speakers:
Martin "Grapefrukt" Jonasson and Petri Purho – yes they are picking up where they ended last year!
Nathan Vella – who is also doing another talk at the main conference
Richard Hogg – Visual designer extraordinaire
Nicklas "Nifflas" Nygren – The Swedish indie darling returns to Nordic Game Indie Night
More speakers and full program will get announced soon. In the meantime, check out some photos of Indie Night 2011, courtesy our friend Zo – ii: