Oculus VR Jam Playtest Hub @ Copenhagen Game Collective
Copenhagen Game Collective loves virtual reality.
Copenhagen Game Collective loves game jams.
Copenhagen Game Collective loves IndieCade.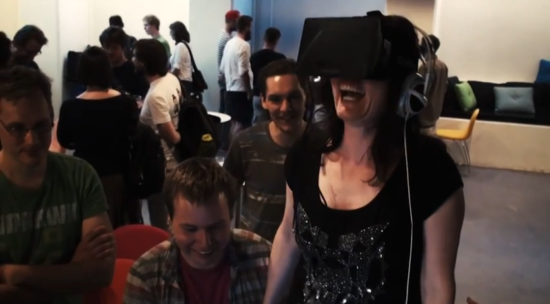 IndieCade and Oculus have just started their VR jam, long-format, worldwide game jam, and we are in it helping out as a Playtest Hub in Copenhagen.
A Playtest Hub is your chance of participating in the jam even though you don't have an Oculus Rift Development Kit. Show up at the Playtest Hub and test out the stuff you have prepared from home.
The Playtest Hub is located in KnapNok Games offices:
Pilestræde 34. 3rd floor
1112 København K
Denmark
You can drop by at any workday between 14.00 and 18.00 to test your game. And we plan to schedule a bunch of evenings as well. Stay tuned on this page.
Write us an email if you plan to show up at info@copenhagengamecollective.com