ABOUT
Copenhagen Game Collective is a multi-gender, multi-national, non-profit game design collective based in Copenhagen, Denmark. The collective comprises a network of people and companies interested in independent game culture. Our members include  creative individuals first of all, but also small companies, non-commercial interest groups, and game communicators and disseminators.
We play, exhibit, create, and care about games of all types – digital or otherwise – with a slant towards types of play that the game industry's big boys can't or won't address. The diversity of our exhibits and game projects reflects our belief that creativity breeds creativity. The loose structure of the collective, encompassing a network of developers and collaborators, aims to create synergies between all our various projects.
We like talking to people! Email us at: info@cphgc.org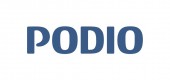 Copenhagen Game Collective is powered by Podio – a new type of team collaboration software where sharing, communicating and getting work done takes place in one online platform – fully customizable through the unique ability to create your own apps.