Read about the background of this trip here.
At our third day here we wanted to get to know the local culture more. We wanted to hear some local fairytales and folk stories. That's why we arranged a get-together with some of the locals at a café on a Malé suburb – Villingili (it's on another island, and you have to take a ferry to get there, but yes, it's a "suburb").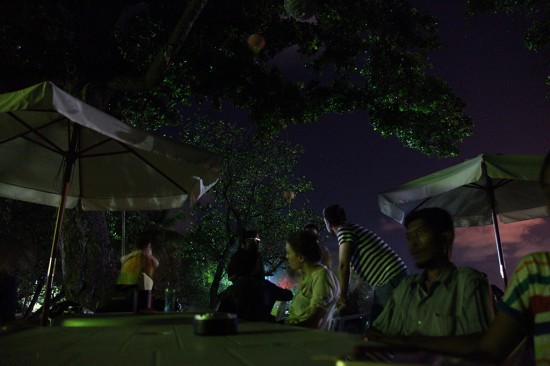 Telling stories to a crowd can be a bit daunting if you're not used to it. I remembered a classic danish parlour game that my friend Anders Børup taught me. It is a collaborative storytelling game where people take turns at saying a word that is attached to the current sentence and then it goes around in a circle. Anyone can always end the sentence by saying "full stop" instead of a word, which then changes the direction and begins a new sentence. It is best played fast and to a specific rhythm. This forces people to not over-think and makes it more silly and fun.
Here is a sentence we built that I really love. It's a bit non-sensical and aaaalmost poetic:
"Malé is unpleasantly humid, yes, this will destroy mother earth if we want all the passionfruit all in one mouthful."