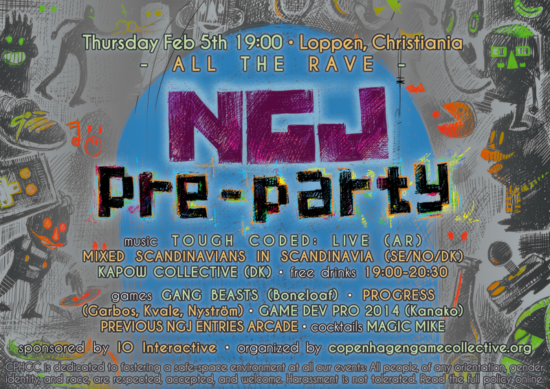 So Nordic Game Jam 2015 is coming up this weekend (assuming you aren't reading this from the future. If you are, I hope you had a blast).
Anyway, as usual, Copenhagen Game Collective will be hosting the Pre-Party the night before, to get all you jammers in the mood for 48 hours of sitting in one place staring at a monitor.
This time the party will be held at Loppen in Christania and is sponsored by the awesome IO Interactive.
So see you all there on Thursday 5th at 19:00 to dance to awesome music and play some great games (Free Drinks courtusy of IO until 20:30)!