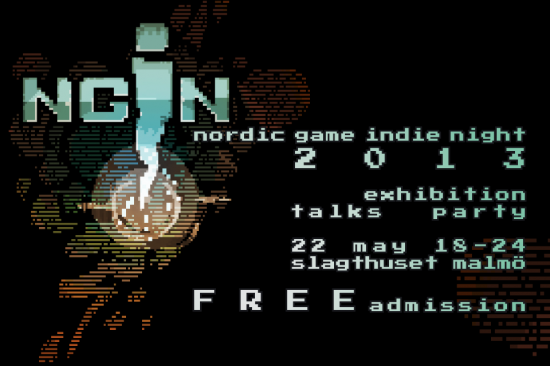 Nordic Game Indie Night 2013 is starting to look like a blast. Wednesday May 22nd from 18:00 – 24:00 is squeezed in between Unite Nordic and Nordic Game. We expect a lot of people showing up, either as a final party of Unite, a kick-off of Nordic Game, a nice bridge between the two events or just a solo event in Malmö. The event is free and open to the public, so no reason not to show up.
During the night the 8 finalist games will be showcased and the audience will be able to vote for their favorite to win the Nordic Indie Sensation Award at the Nordic Game Awards May 23rd.
If you are traveling from Copenhagen by train you will be able to get a great ticket discount. Check out this link with all the information.