In 2008 we made a weird experimental no-graphics erotic collaborative rhythm game called Dark Room Sex Game. We are now remaking this game to be controlled with PlayStation Move controllers and we need your help (believe us, the original implementation with Wiimotes was a hassle).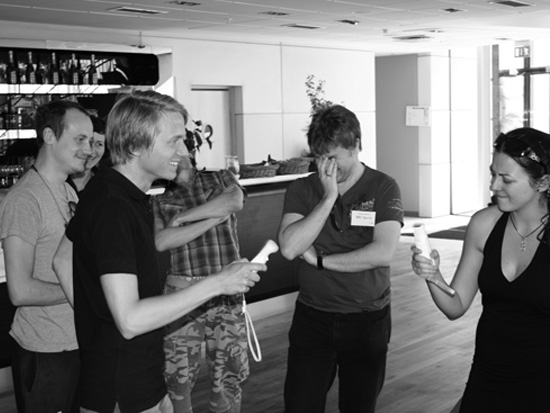 Dark Room Sex Game HD will feature easy connection with PS Move controllers and enhanced light feedback. The project is non commercial and will be released open source.
We will also completely redo the audio of the game, and that is where you come in! All the new voices in the game will be user submitted, so if you are interested in sighing, moaning, smacking, screaming and crying into a microphone for the sake of… Art, please read the instructions.