We have created a summit that celebrates Romance, Love and Sex in games, called Lyst Summit. There will be a full day conference on the subject with inspiring speakers followed by a game jam that focusses only on these subjects. The whole thing will be held from the 6-8th of June.
We feel that 'Lyst' is a great name for what we want to do, since it means lust, but also desire or "wanting". You would for instance say: "har du lyst til …", which translates to "do you want to …" and it also means Light. Light, because we don't want to "do it" in the dark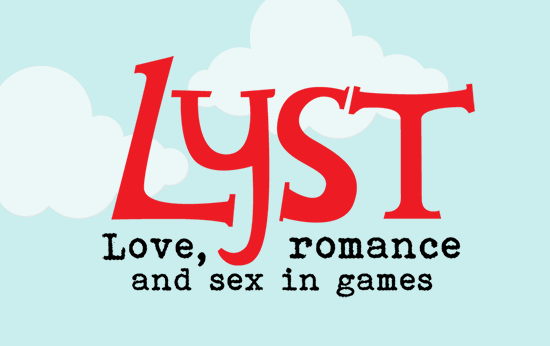 As you might know, we here at the collective, like to create and play experimental games. Games that push the boundaries of what is regarded as normal subjects for games is our life force. Ever since we created a physical erotic rhythm game (Dark Room Sex Game), themes like romance, gender, sexuality, sex and eroticism in games have captivated us. If not only for the potential of engaging with these subjects, then for the challenge of creating something meaningful with them. We have previously analysed games with erotic content and have written about it on this blog. Good examples that touched upon these topics were few and far apart, so we ended our Erotic Game Tip on the blog, but the passion for it never died.