We are an artist collective, but sometimes we also do commission work.
Either you need one of the competences of our vastly diverse and competent members, or you need us to organize an event for you.
Below you can see the kind of work we are providing for hire.
Workshops
We have hosted a plethora of workshop for kids and adults alike, working with creativity, technology and games.
Events
We host a lot of events. Be that exhibitions or parties, they are always fun. Do you need an exhibition of cool different games, or do you need us to take care of the whole event? Get in contact with us.
Game design
Do you need a game designed? Be that a public game for e.g. musuems or a digital game, we have the best designers in our collective.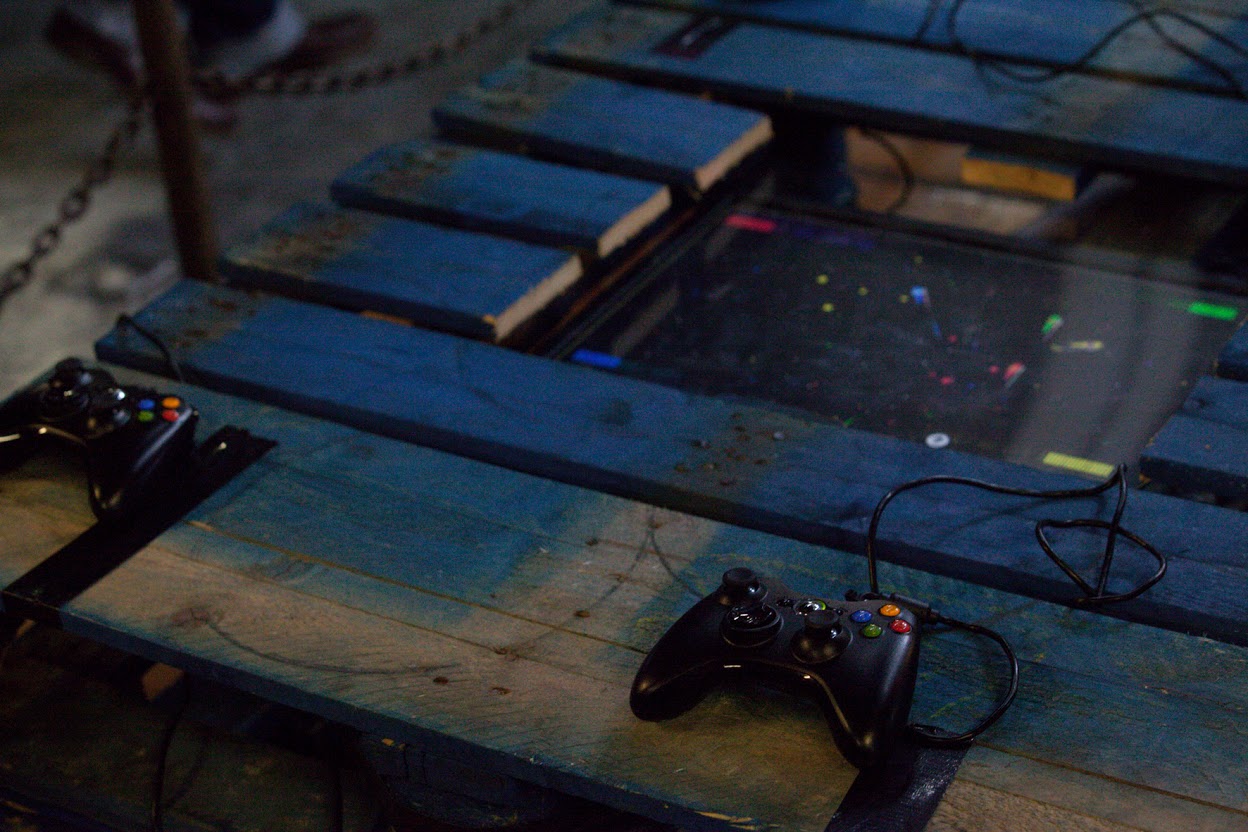 Edgy?
Well we don't know about that, but we focus on things that show the cutting edge within games as a cultural medium. Something that has heart and sole and pushes us.