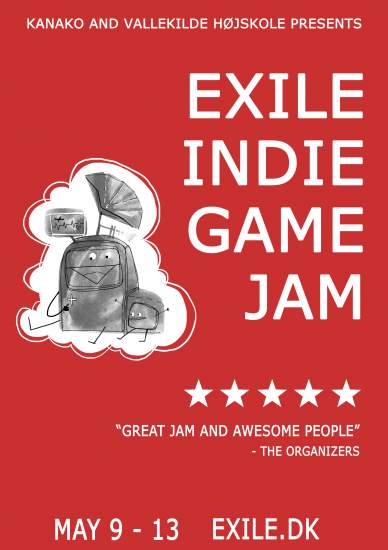 A lot of us are going to the Exile Game Jam and would like to invite friends to come and jam with us. It's a super cozy location and it's more about people, play and experimentation than it's about competitive game development.
Last year we worked on a few Kinect prototypes and a social family iPad game (that I hope to release soon). Our friend Nicklass (Nifflas) worked on The Big Sea (http://nifflas.ni2.se/?page=Miscellaneous) that turned out quite nice (way too difficult for me though).
The entry fee includes some really great food covering all the meals as well as coffee and cake every day. The place got a really nice living room with a fireplace, a sauna, and other cozy places.
More info: 
http://exile.dk/
Signup: