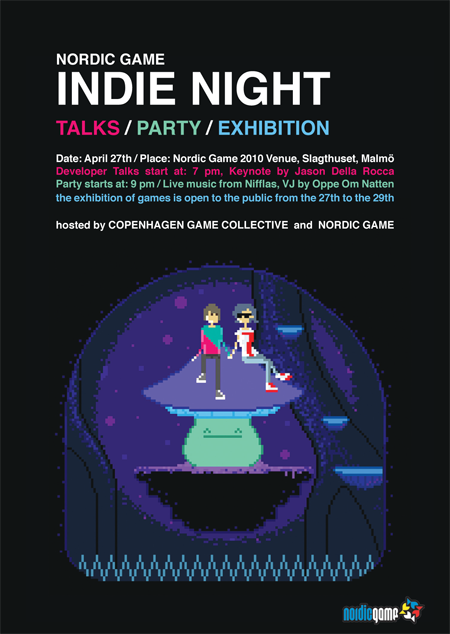 Come join us for a night of inspiration, socializing, live music, and imaginative indie games!
Curated by and organized in partnership with the Copenhagen Game Collective, Nordic Game Indie Night will showcase six exciting new independent games from around the Nordic region. The games include:
The developers themselves will be on hand to present the games and answer questions, and the event will open with an introductory keynote from industry veteran Jason Della Rocca.
The presentations will be followed by a party, featuring live music from Nifflas, visuals by Oppe Om Natten, and other still-unannounced surprises! The invited games will be made available for attendees to try, both throughout the night and during the conference.
Nordic Game Indie Night takes place Tuesday, 27 April at the Nordic Game 2010 venue, Luftkastellet in Slagthuset, Malmö, Sweden. Developer talks start at 7pm, party starts at 9pm. The event is free and open to the public.