Nordic Game Jam Pre-Party is back!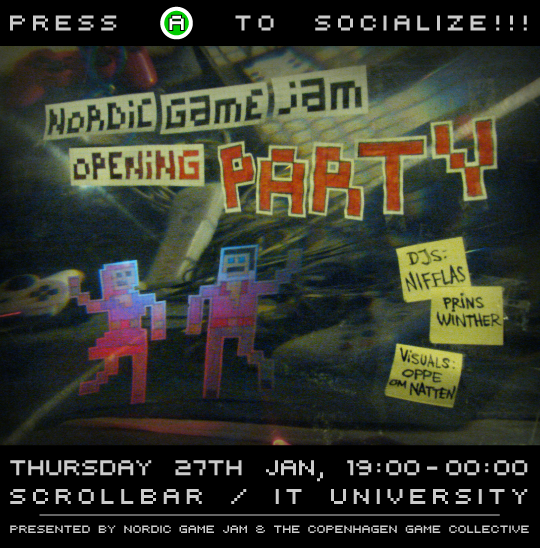 Yes yes ya'll, it's time for another Nordic Game Jam Pre-Party! Last year was so much fun that of course we had to throw it again.
Nifflas will be back again to DJ, and he'll be joined by our friend Prins Winther. Visuals by Oppe Om Natten.
We may try to run a special 26-player (!!) version of B.U.T.T.O.N. in the ITU atrium. Yes, you read that right. Stay tuned…
Check out our event page for more details. To whet your appetite, we've included some photos of last year's party below.
And if you haven't signed up for the Nordic Game Jam yet… what are you waiting for?!? It's one of our favorite events of the year! Sign up here.