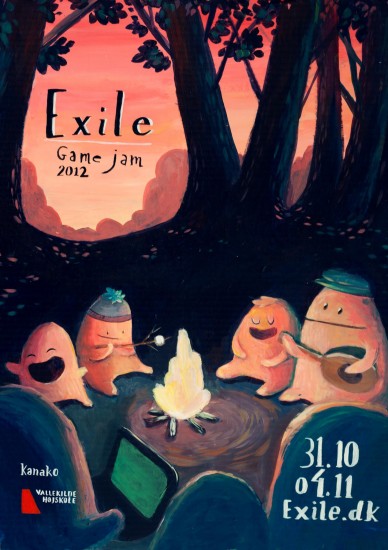 Many of us at the Game Collective are going to and hosting this Game Jam. We think that it is a great way to realize and to form ideas as well as socialize and build networks. It was at the last exile game jam that we developed Idiots attack the Top Noodle together with many other silly Kinect games (like Bitchslap and Ninjas don't shoot). This is also where Tim Garbos developed his beautiful and weird game jam-winning photon boy  game.
Activities:
Social game jam and playing/making party games (Wednesday)
More Game Jam (Thursday – Saturday)
Loads of social and physical folk games
Presentation and casual award show
Final Party
Presentation of some game developers current projects.
Where:
At the beautiful old folk highscool Vallekilde (Højskole), Denmark
More info:
http://exile.dk/
Signup:
http://vallekilde.dk/ugekurser/autumn-exile-game-jam/