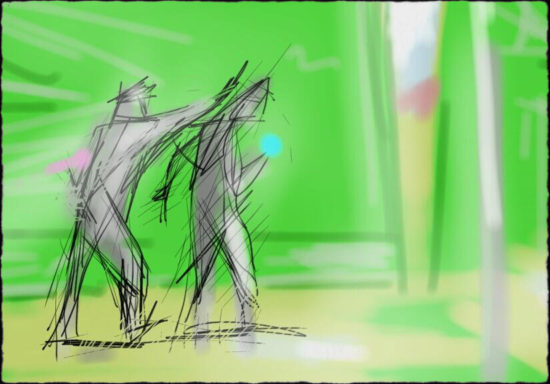 When I look back at 2013 I lose my breath. It has been a tremendously great year for us. Not in the sense of releasing professional games (albeit some of us have had some success in our companies with that. Read: KnapNok Games' Spin the bottle and Cloud Chamber). But more in the sense of building community and experimenting with games and last but not least, just getting new experiences and meeting new people.
Some of us, lead by Amani Naseem, were lucky to get the once in a lifetime experience of going to the Maldives together with street game designers from around the world, to create fun, playful  and subversive experiences in the capital of the Maldives; Malé. It was a very hectic and interesting time we had there since the local Maldives is vastly different from the populous paradise view. Being strict Islam and having anti-democratic views is far from the paradise I imaged. I was live blogging from there while developing my games with some of the other designers, and is a good starting point if you want to read more. Our project was subsequently featured in the Venice Biennale, the Museum of Everything. I later got the chance to give a presentation at GDC Europe about our project. The recording of the presentation is available online for free here: Playmakers in the Maldives. We later got featured in my favorite danish newspaper and got in the national radio which was a fun experience.
Later that year, we inaugurated the first ever festival in Denmark celebrating  play and games in the public space, called w00t. We had a plethora of games, and I got to meet great and inspiring game designers. We had a bunch of game talks and street games on the program, and it was a blast! Thanks to all who participated and we are looking forward to w00t 2014. We also took an experience from w00t 2013 and extrapolated it into a night clubbing event, hosted at the culture night in Copenhagen. We called it w00t game clubbing, and it was some physical party games back to back with a DJ, a VJ and an MC together with game runners that were controlling the game flow and creating an exclusive clubbing feeling with games. If you have any ideas for games that can be played in a night club (with or without spectators), please let us know.
The year was also about experimenting with games. We did many prototypes at various game jams (e.g. this, this, this and this), but we also created a new game jam to spur even more experimentation; called Chain Jam. The idea is simple: Create a game which complies with our simple rules, then we would include it in our meta game as a playable mini game. Take a look at the 68 (more or less successful) games that are playable online here.
Indies are cool, and indie games are getting more and more traction. We like indies too, and that's why Nordic Game Indie Night, NGIN, is dear to our hearts. This year was not different and the place was packed! I am so happy that this event is continuing even though Lau has gotten a baby (congrats :)) and cannot dedicate himself to it. The event will go on for 2014 with other collective members stepping in. Thanks Joon et al.
And of course the list goes on. We were showcasing our games – and in general just having fun – at the Roskilde festival, Indiecade, Play:Vienna, Athens Plaython, Freeplay festival in Melbourne, the Texas Wild Rumpus Party and at GDC. We also got to hold some workshops at CLICK Festival, Playful Artsfest in den bosch and hacked toys at 'Hack A Toy' in Nikolaj's Art exhibition.
I want to thank all the collective members and our friends and volunteers for helping out to make all of this possible.
But what does 2014 hold for Copenhagen Game Collective? Well who knows? But for sure more crazy whacky and social stuff. Recurring is certainly NGIN, Exile Game Jam and w00t. We are also tinkering with an idea of holding a conference for romance, sex and love. Keep an eye out for this.