Subkult – an evening of CphGC fun
On this Thursday the 29th of October, the collective is going to Herlev Library to be part of the Subkult, an annual "underground" festival in Herlev.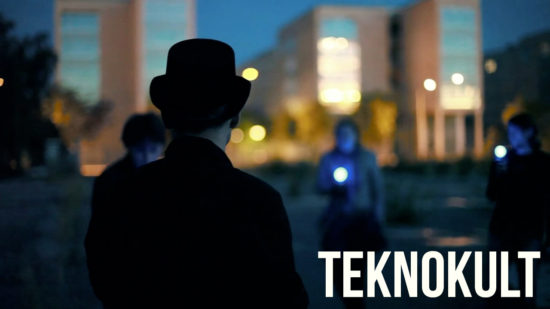 We have quite a nice program for the evening, so please come by. Its free of charge and full of fun things.
We were also commissioned to design a game for this event. We are looking forward to run the TEKNOKULT pervasive game. It is a fight to preserve the books and become the best disciple in the TEKNOKULT.
We are also running our Drone Concert (more on this later) and a VR exhibition.
Besides this, there are also other things running. For instance; our friend Anders Monrad's interactive music app developed for the festival.
Programme
18.30 – DJ Daniel Taylor 19.00 – All night VR exhibition by Copenhagen Game Collective 19.30 – Teenage Love 20.00 – TEKNOKULT by Copenhagen Game Collective 20.15 – Herlev Ambience 20.30 – Sound piece by Herlev Highschool 20.45 – Herlev Highschool Band 21.30 – Drone Concert by Copenhagen Game Collective
So even though it's out in the suburbs, swing by and check it out. It's going to be fun.