Dark Room Sex Game: Hip Edition
OR WHAT HAPPENED AT THE PIXELPORNO 0.2 EXHIBITION IN LINZ
Days are getting darker, blog posts successively more nostalgic. This time, we're remembering our trip to the Pixelporno 0.2 exhibition in Linz (AT) where we gave a talk on intimate design, showed Cunt Touch This and ran Dark Room Sex Game for a night. At least that's the things we set out to do there. What we didn't know is that the Linzers are not only hard to impress, but eager to try things out, experiment, go wild. This is how we ended up in an enthusiastic modding session of Dark Room Sex Game; blinking controllers dancing between swaying bodies, pelvises banging against each other. Dark Room Sex Game: The Hip Edition was born.
Since no official records exist of that evening, let's try to revisit the scene, and imagine the things that might have gone on in the mind of the modder.
We are inside the naked brick walls of an old Austrian post office, the Department of Penalty Postage to be precise. The ceilings are low. The lights are dimmed. An improvised bar serves half-way strong cocktails named after those video game celebrities helping us to think sex better. As the visitors eagerly sip their "Sarkeesians" from plastic cups, they stroll around between shelves, sniggering at awkward porn game packages that tried to arouse computer nerds in the nineties. Between the charmingly decaying facades and stone columns, there are a number of cosy play niches, inviting us to take a seat, put on those earphones, and try out some digital games. What will Lea Schönfelder's "Ute" do when she meets the sexy librarian? How to make the perfect coffee for your date, according to Pippin Barr? Decisions are hard, while an over-life-sized phallus controller frivolously glances (glanses) at us from the next room. A spotlight directed at its giant shapes shows off its girly pink cuteness in full detail. Splendid. Then there is the tablet Cunt attached to the wall, asking for our attention: Use fingers to paint, come, come again.
| | |
| --- | --- |
| | |
Or perhaps move on to the next room and check out the enormously long, yet less graphic paper printout protruding from a wall close by? It presents the code of the entire Tomb Raider nude patch, a major white male achievement in pornographic video game history.
Inspired by all this, you – our modder in question – suddenly hear some rather explicit moaning sounds from behind the thick black velvet curtains in the entrance room. You have no idea that the voices belong to Lau and Dajana, but you decide to bravely push the velvet curtain aside and dive into a 4sqm universe which is lit by red lights only. You happen to locate the moaning source: Several large audio boxes fixed to the corners of the too small, too intimate space. They are attached to a laptop elegantly displayed on a round party table hidden under a long wallowing cloth. The Dark Room Sex Game software tells the player couple in the middle of the room what to do with their illuminated Move controller phalluses. If they swing them in the right way, they will audibly please Lau and Dajana. If they mess up, the voices will "ouch" and "nej" (Sex in DRSG is Danish after all). Crucially, while the players explore their rhythmic talent, no screen is present to distract them from having a body. They are exposed to each other, to you, and the cheering crowd next to you, intimately crammed together. The next group of 4 is impatiently lined up and ready to go for the "orgy mode": While swinging their controllers just like the couple does now, they will have have to find out who their partner is and win with her against the remaining couple by digitally climaxing first. Just like in real life. You are sipping from the cocktail, a little bored by all this. You check your belt, pull it up a tad, and then you decide to do something about it.
"Not sexy enough!" you interject. "This is way too much like tennis!" you argue, pointing at the next group that is about to casually swing their controllers once again. You are painfully right. "But what are you gonna do about it?", I respond. "It's easy", says you, stuffing one of the controllers halfway under your belt. Then you push your pelvis forward in a single, sudden thrust. The controller blinks and vibrates satisfactorily. Bingo. "Who wants to play… for real?" you ask. An orgy team spontaneously forms and demonstrates that DRSG should have been made, no, was made for the hip, not for the tennis arm all along. The night is young, and as it progresses and more "Sarkeesians" are downed, the DRSG hip literacy increases unstoppably. Winning a round of hip DRSG turns out to add a merciless exergame factor. On top of finding your rhythm, you must use your whole body to engage in feedback-triggering thrusts. This turns you into clumsily skipping and bumping, hopping and humping chasers of a rather well-earned digital orgasm. The mod does not only enhance the fun and intimacy factor but takes its toll on the drop-out quota. Especially in the light of increasing tempo, players find themselves not humping well enough, prematurely collapsing and leaving the velvet chamber in search of less corporeally oriented networking opportunities. They consistently come back though, usually hand in hand with a friend who "must try this".
After that night, we are happy to return home with such an amazingly radicalized DRSG mod under our belt. Yet we are also pained to notice that it took 7 years and a trip to the Austrian countryside to make it happen. Just for the records, this is the same place where middle-aged men engage in public historical cosplay, firing ancient guns at the sky to welcome spring.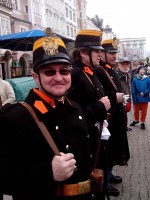 The Pixelporno event set a much-needed contrast to such conservatism, making it clear that radical approaches to play and pleasure sometimes sprout precisely because they are surrounded by conservatism. We are indebted to the organisers of Pixelporno, particularly Fips for allowing us to be part of this Linzer sprout and for giving us an amazing time in Austria.