Nordic Game Indie Day and Night 2016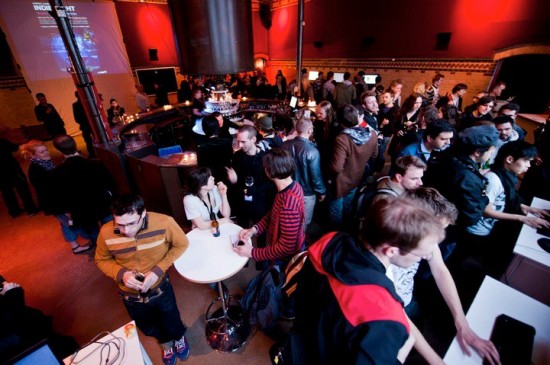 After six very successful editions of the Nordic Game Indie Night, it's time to expand and shake things up a bit. We have showcased many wonderful Nordic indie games and thrown many great parties. Traditionally it has been a pre/party to Nordic Game, but this year we have evolved! For Nordic Game 2016 we have taken over Friday, to expand to a whole Nordic Game Indie Day. During the day there will be multiple tracks of indie focused talks and we will finish off Nordic Game, indie style, with an after party. Remember to check out the Indie Showcase in the Dining Hall all day.
10:00 – 18:00 – NG16 Indie Showcase, Dining Hall
Half of the Dining Hall will open up for the Indie Showcase. You will get to play and vote on the 8 games that have been nominated for the Indie Sensation Award.
As well as the Indie Sensation nominees, there will be around 20 other great indie games on show. Also look out for the winners of this year's Nordic Game Jam!
10:00 – 16:00 – NG16 Indie Day Talks, All the rooms!
The list of talks can be found at: conf.nordicgame.com
16:00 – 18:00 – Expo open
After the conference is over, shuffle into the Dining Hall to play a bunch of great indie games and get ready to party.
18:00 – 19:00 – Complimentary snacks and drinks
Free beer and snacks.
19:00 – 20:30 Award Show
We will present the Indie Sensation nominees and give you guys a little more time to vote before announcing the winner at 20:30.
19:00 – Late – Party! This part of the evening is free for all and it doesn't require Nordic Game pass.
DJs of the night:
NoClouds is the moniker of Martin Kvale, a sound and music artist hailing from the country of Norway. He is at nordic game to play a chill collection of electronica tracks for your ears only >:)
Foreground Set's music, is a full, immersive cinematic universe – without a seam in sight. The Norwegian Producer, Joar Renolen from Lillehammer, smashes the screen and removes the stitches, flawlessly melding fuzzy '70s souljams, sparkling futuristic beats, dusted field recordings, and thick ambient pads, with every element glowing in a perfect warm nimbus.
Tearaway Unfolded: Remixed
"Brian D'Oliveira (La Hacienda Creative) and Kenny Young (AudBod) present a live set of their award winning music from Media Molecule's Tearaway and Tearaway Unfolded, remixing their infectious melodies and folk-infused medieval sounds especially for the dance floor! And just for NG16 they'll be joined by the visual madness of special guest VJ, Victor Ågren (Dead Toast)."