B.U.T.T.O.N. @ The Indie Games Arcade

More good news! While most of the team will be in New York partying at Babycastles, Dajana is flying out to London to showcase B.U.T.T.O.N. at The Indie Games Arcade for Eurogamer Expo 2010.
The lineup of games seems really strong. We're especially exited that our friends Richard Hogg, Ricky Haggett, and the rest of the Honeyslug crew also made it to the Arcade with their wonderful new project, Hohokum. You might remember Richard and Ricky from their GAMMA IV one-button game, Poto & Cabenga. We've been lucky enough to see an early build of Hohokum, and it's already very promising.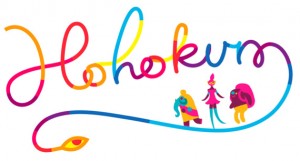 Dajana will be in London for a couple of days around the event. If you want to meet up, shoot her an email.