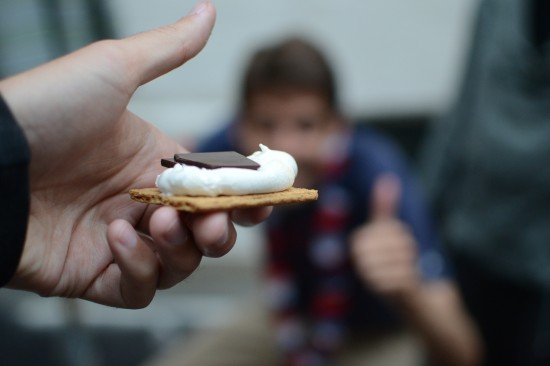 Last month I threw my third annual July 4th BBQ here in Copenhagen. This year, we were joined by my friend Heather (a fellow token American here in Scandinavia!) as well as Swedish indie peeps Christoffer, Martin, and Erik.
Combining the best of American and Danish cuisines, we invented "s'morebrød" – an open-faced s'more inspired by Denmark's famous smørrebrød. Suffice to say, it was a big hit.
Heather also prepared some special USA-themed cupcakes, using American paraphernalia that she somehow managed to track down in Sweden. Awesome.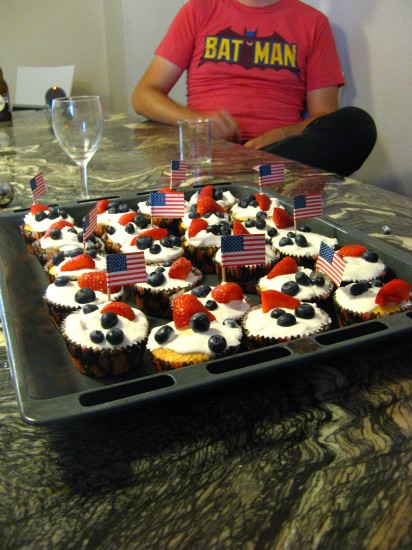 But who is the mysterious Batman in the background?! Give us your best guess in the comments.
And as awesome as those two photos are, not even they can top my favorite photo of 2011 –  this gem from GDC 2011. (Update: I should note that that photo is brought to you by Ugly Machine, who also caught some fun photos of our Babycastles party last October).