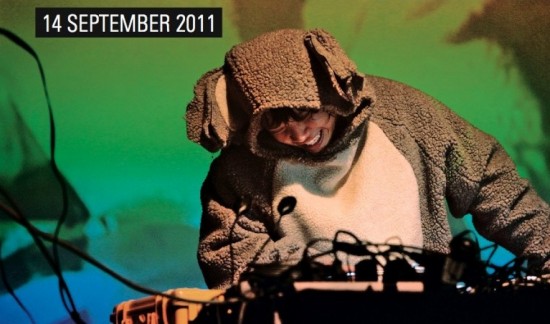 We're co-throwing a big party in Hilversum, Holland next week, as a part of the DiGRA conference!
There will lots of music and games, including a live performance by legendary turntablist/illustrator Kid Koala. Awesome! And we'll be exhibiting five of our own party games, including a public debut of two new games – Egg Party and Pillow Time.
More info here.
I'm particularly thrilled to be debuting Pillow Time, which I've been working on with my London-based indie games friend Ricky Haggett. More than anything, it's just been a real treat to work on a project together with Ricky. I met Ricky at GDC 2010 – only a 1.5 years ago – when we were both showing games at Kokoromi's GAMMA IV showcase. But it feels like I've known him for years. We hatched the idea for Pillow Time while drinking beers at Nordic Game Conference this year. The game was partially inspired by my work on my Mega-GIRP installation. Here's what Pillow Time looks like in action: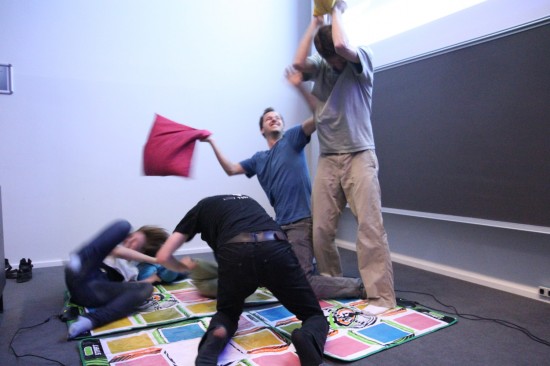 In addition to our work, one of my heroes, play theorist Bernie DeKoven, will be there to run games. Both my written work (e.g. here) and my design practice draw considerable influence from Bernie's work, so I'm very excited to finally meet him in person.
Finally, this Dutch installation game looks like a total riot:
Ace. Holland here we come!