Nordic Game Indie Sensation 2012: LAZA KNITEZ!
So much stuff is going on right now so we have a hard time catching up. Nordic Game Conference is over and we had a blast. We kicked off the conference by organizing an indie summit, party and exhibition the day before the main conference and over 600 people showed up.
Check out this video from GRTV which captures a lot of moments from the conference. 03:24: Me being hungover, 4:16: Nifflas talking about the game How the Game, and 09:45: Team Buttfighter receiving the Indie Sensation Award 2012 for their local multiplayer arcade game LAZA KNITEZ!. Team Buttfighter used the occasion on stage to knight the best LAZER KNITEZ! player in the lazerwerse, Simon Gustaffson from Redgrim.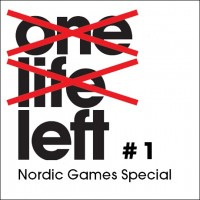 If you missed the Indie Night you should also check out this excellent podcast from One Life Left broadcasted directly from the floor that evening. One Life Left spoke to a lot of the indies who showed up, hear Richard Hogg, Martin Jonasson, Petri Puhro, Tim Garbos, Nathan Vella and the teams behind the showcased games LAZER KNITEZ! and Blind Monk.
Our good friend Zuraida Buter (Zo-ii) took tons of pictures during the night – thanks for capturing the evening, check them out.