CLICK festival – Workshops
We love experimenting with new ways of thinking about games and we do it often. Now we want to introduce our methodology to the world. That is why we in collaboration with Click festival have created 4 different workshops. Workshops where we play around with technology to create new kinds of interfaces for games. The click festival is in Kulturværftet in Helsingør.
Our workshops are: Using Node.js on Thursday 9th May 14-20h, Hardware Jam on Friday 10th May 12-19h, Circuit Bending also on Friday 10th May 12-19h, and then finishing off with a Mini Game Jam on Saturday 11th may 12-19h.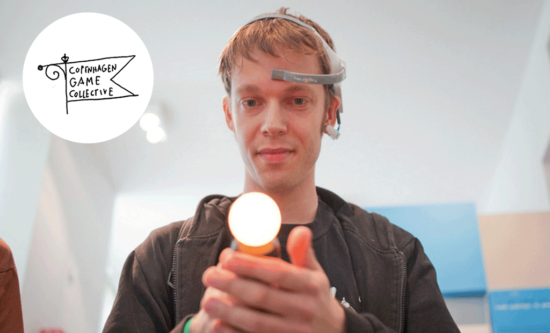 Node.js
This workshop is about prototyping Local Multiplayer Games by enabling phones to talk to each other and other devices without installing new software. We will work with Web Sockets and Node.js, a platform for easily building fast, scalable network applications.
Thursday 9th May 2013 14-20h
Hardware Jam
The Wiimote, and later the Microsoft Kinect changed the way we interacted with video games. In this workshop we will expand the possibilities of how the Microsoft Kinect can be used in games and work with other interesting new input devices such as the Leap Motion controller that enables you to use hand gestures and point at your screen.
Friday 10th May 12-19h
Circuit bending
Circuit bending is the creative abuse of electronic circuits in the name of music. Electronic toys and musical instruments get completely new sounds by changing the circuitry. The result can be considered as equal parts avant-garde art and fun and games.
Friday 10th May 12-19h
Mini game jam
Using what has been developed during the previous workshops or if you're just coming with a drive to Jam with us, at this workshop we will try to make game protoypes in a very limited time.
We will bring lots of hardware, and a bunch of pre-made prototypes to show you how you can modify, tweak, and hack them to create radically new games.
Saturday 11th May 12-19h