Nordic Game Indie Night 2013 program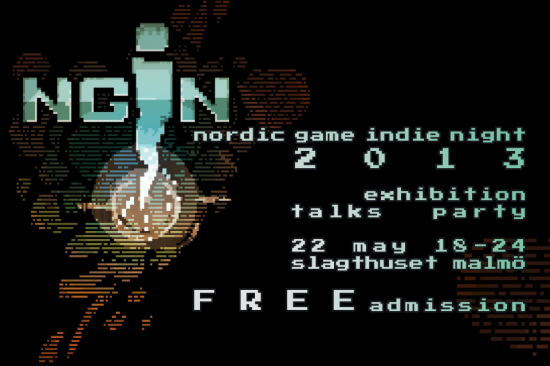 Nordic Game Indie Night 2013 is starting to look like a blast. Wednesday May 22nd from 18:00 – 24:00 is squeezed in between Unite Nordic and Nordic Game. We expect a lot of people showing up, either as a final party of Unite, a kick-off of Nordic Game, a nice bridge between the two events or just a solo event in Malmö. The event is free and open to the public, so no reason not to show up.
During the night the 8 finalist games will be showcased and the audience will be able to vote for their favorite to win the Nordic Indie Sensation Award at the Nordic Game Awards May 23rd.
If you are traveling from Copenhagen by train you will be able to get a great ticket discount. Check out this link with all the information.
PROGRAM
18:00 – 19:00 NGIN 2013 Game Showcase and Play Time
19:00 – 19:10 NGIN 2013 Summit Welcome
19:10 – 19:20 A message from our sponsor, Blackberry
19:20 – 19:40 Presentation of the finalist games by the NGIN Jury
19:40 – 19:55 GO AWAY LAU! by Petri Purho and Martin Jonasson
19:55 – 20:00 Massively Multiplayer Flight Simulator by Tim Garbos
20:00 – 20:15 Beer Break
20:15 – 20:25 A message from our 2nd sponsor, Innogames
20:25 – 20:40 Playmakers in Maldives by Amani Naseem and Patrick Jarnfelt
20:40 – 21:00 Panel: Games, Music, Love hosted by Richard Lemarchand
21:00 Party starts
21:00 – 22:00 Live showcase of 48 hour games, an interactive documentary about Nordic Game Jam
22:10 – 23:10 Concert by Anna Lidell
Artists and Speakers
Petri Purho and Martin Jonasson
Martin and Petri have been talking at every Nordic Game Indie Night. Last year they entertained the crowd with the now famous talk, Juice it or Lose it. Check it out if you want a taste of what you can expect this year. This year the talk is called "GO AWAY LAU!" – mostly because I have been bugging them for a title the last 24 hours. They were debating "Do you really expect us to know what we're going to be talking about 2 weeks in advance?" but "GO AWAY LAU!" won because it was shorter. Martin and Petri promise they will have a real title ready by NGIN.

Tim Garbos
Tim is a game developer extraordinaire located in Copenhagen. He makes weird hardware hacks, organize game jams and lots of cool game prototypes. Tim has been cooking something up for us this year, a crowd based flight simulator. It will be silly, it will be weird, it might even work.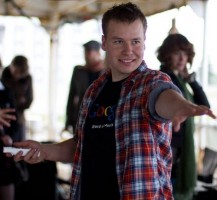 Amani Naseem and Patrick Jarnfelt
Amani Naseem of the Collective invited a group of international game designers to go and design games and make playful events in the capital city of the Maldives, Malé. They worked with key artists, thinkers and organizers in the Maldives to create playful events in the public spaces of Malé. Amarni and Patrick will tell about their experiences designing games in the streets of Malé, post the military coup of 7 February 2012. The designed games will be showcased at the Venice Biennale 2013 at the Maldivian Pavilion.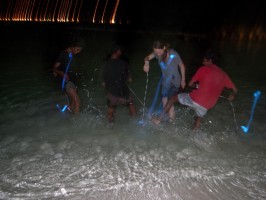 48 Hour Documentary
Live screening of Suvi Andrea Helminen's interactive documentary 48 Hour Games during Nordic Game Indie Night. It was shot during the Nordic Game Jam and features the intense creative process of creating games in just 48 hours. The audience chooses it's own path through the story and the rule is simple: making most noise means deciding where to go.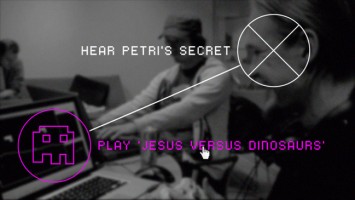 Anna Lidell
Anna Lidell is an electronic musician, producer and singer. She has composed music for the interactive documentary 48 Hour Games and apart from that she has composed music for computer games and art exhibitions. Since 2008 Anna Lidell has released four CDs through different bands. Her music is somewhere in a dark dancy universe with clipped vocals and dreamy guitar riffs as well as Nintendo sounds and synthezisers.