NGIN 2015 Digital Finalists
The wait is over, we are ready to announce the 8 digital games that we have nominated to feature at the showcase. The jury included CPHGC members, past winners as well as game thinkers and critics; their task has been to evaluate each entrant on its own merits. The process has been a tough one as over 100 diverse and interesting games were submitted.
The games have been chosen based on a number of different qualities ranging from stunning visuals, to unique experiment. Each of the games are projects that we felt deserved some more attention and they show the diversity of the Nordic indie scene. We don't wish to make any value about whether or not these games are the "Eight Best Nordic Indie Games" but rather, we believe each of these games has something unique worth showing.
Unfortunately there were way more interesting games than we are able to showcase, and we wish all the applicants who didn't get in the best of luck. You are of course welcome to apply again next year with the same, further developed or new games.
The 2015 Nordic Game Indie Sensation Award Nominees:
Awkward Ellie, by Team Awkward (Denmark)
Foot-To-Ball N+1, by Neat Corporation (Sweden)
Interplanetary, by Team Jolly Roger (Finland)
Manual Samuel, by Perfectly Paranormal (Norway)
Myriad, by Bifrost Entertainment (Norway)
Pavilion, by Visiontrick Media (Sweden)
The Gentleman, by Cape Copenhagen (Denmark)
Zero-G, by Søren Trautner Madsen (Denmark)
The eight selected games will be showcased Wednesday May 20th from 18.00 at Slagthuset, Malmö. One of the games will be selected by public voting during the night to receive the "Indie Sensation Award" at the Nordic Game Awards. The evening is free and open to the public and will features inspirational and experimental speakers and party all night. We will release more information about the program for the evening in the following days, stay tuned.
AWKWARD ELLIE, BY TEAM AWKWARD (DENMARK)
All eyes are on you as you become the elephant in the room in this awkward tea party simulator. Utilizing both the Oculus Rift and a PlayStation Move controller, this Nordic Game Jam game by 6 Danish students puts you in the trunk of Ellie the Elephant as she struggles to be civilized at her first tea party.  An elephant never forgets, and you certainly wont forget this experience.
FOOT-TO-BALL N+1, BY NEAT CORPORATION (SWEDEN)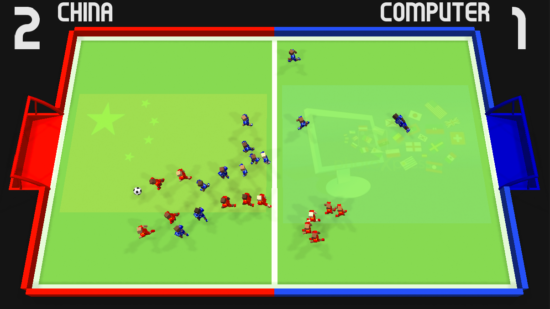 Self described as a "Twinstick Clusterfuttball Simulator", Foot-To-Ball N+1 reinvents the tried and true football game and gives Fifa a run for it's money. Using both thumbsticks on the controller to controls the density and movement of your team, the bumper buttons cause you entire team to jump or kick in unison. These mad controls feel great and cause just the right amount of chaos.
INTERPLANETARY, BY TEAM JOLLY ROGER (FINLAND)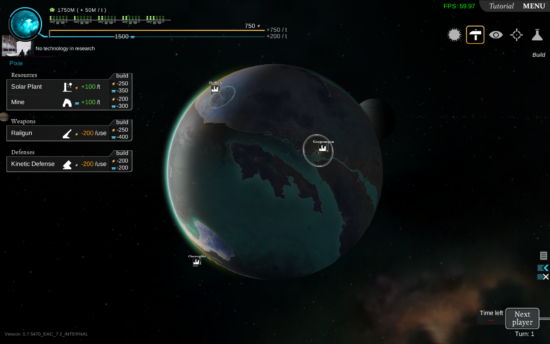 Interplanetary is an interesting take on the turn-based strategy genre that throws gravitational pull into the mix. Players wage planet-to-planet wars by developing their home planets and boarding the others with missiles. The gravitational pull of the planets has to be taken into consideration when planning the trajectory of the missiles.
MANUAL SAMUEL, BY PERFECTLY PARANORMAL (NORWAY)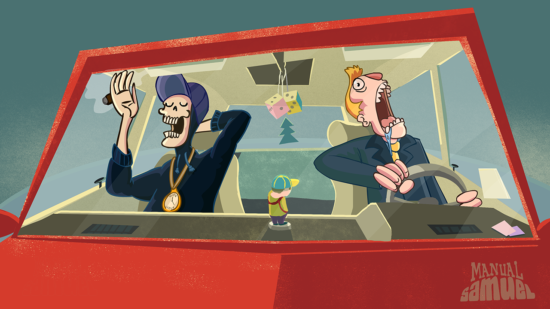 The illegitimate love child of QWAP and Monkey Island, Manual Samuel has you manually stepping, breathing and even blinking your way through Samuel's 24 hour deal with death. Manual Samuel is filled with bizarre and morbid humor, just remember to breathe.
MYRIAD, BY BIFROST ENTERTAINMENT (NORWAY)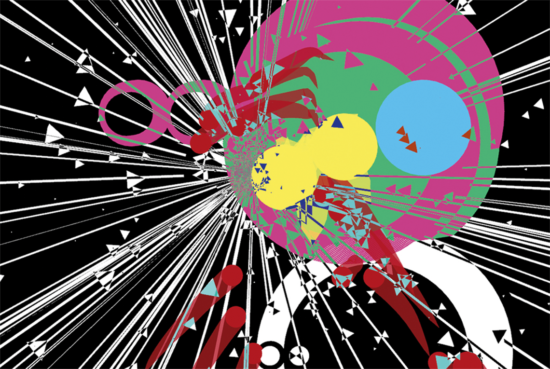 Myriad is an explosion of colors and shapes. It's possibly the visually stunning next illogical conclusion after Asteroids. To be honest it's difficult to describe, you'll just have to experience it for your self.
PAVILION, BY VISIONTRICK MEDIA (SWEDEN)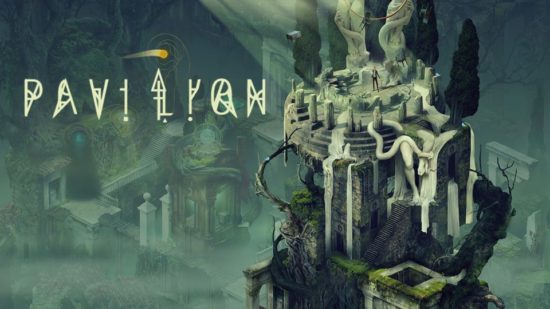 Pavilion is a beautiful "fourth-person" puzzle adventure game in the vein of  Superbrothers: Sword & Sworcery EP. The player uses lights and bells to help direct a character that will otherwise walk around as he pleases. The whole setup of the world and mechanics leave you with a sense of intrigue and mystery.
THE GENTLEMAN, BY CAPE COPENHAGEN (DENMARK)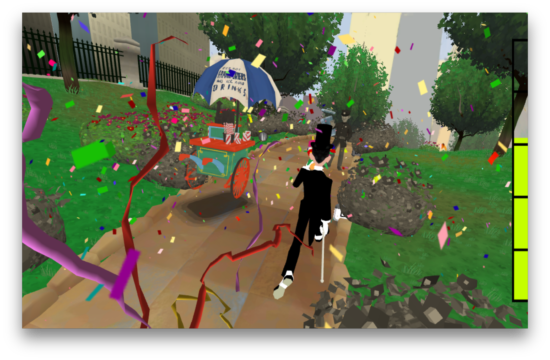 The Gentleman is a feel-good rhythm adventure game drawing inspiration from the golden age of Hollywood Musicals. As you strut down the street, tap you feet and spray the world with confetti, The Gentleman will have you grinning at the screen with a sense of joy that is all too often missing in the games medium.
ZERO-G, BY SØREN TRAUTNER MADSEN (DENMARK)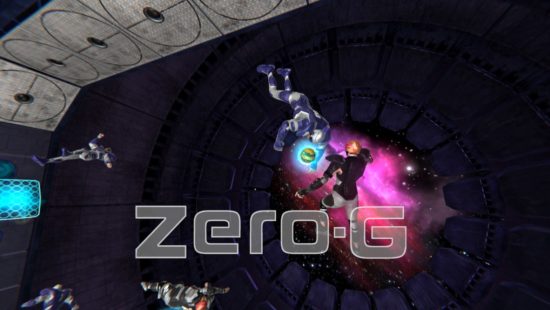 A fast paced futuristic sports game in zero gravity – featuring a 1-3 player cooperative campaign and a 2-6 player competitive quick-match party mode. Featuring music from Danish cult geek band PRESS PLAY ON TAPE, Zero-G is a side project of Søren Trautner Madsen, who's day job is game programming at Playdead. Zero-G was initially created in 1993 for the Commodore Amiga and is now being reimplemented in Unity. All three players in your Zero-G team are controlled with one controller which makes for some incredibly fun and intense matches as your team members run up walls and float through the air.