NGIN 2015 Board Game Finalists
For the first time we will also be showcasing board games, along with the digital games, at the Nordic Game Indie Night. Submissions were open for unpublished board games from the Nordic region, and it has been very excited to see all the different designs that were submitted. In the end we received a diverse group of 20 very different titles. There were card games, euro-style games, games about love, games about war, fantasy games, quiz games and cross-platform analogue-digital games. Something for every taste.
Playing board games is a very physical, tactile experience and it was a pleasure to open all the packages and play around with so many different components. It was taxing as well to read so many pages of rules (always being the downside of game systems you have to assimilate in your head!).
Designing clear, short, easy to understand rules can be one of the most difficult challenges for board game designers, but it is often the least prioritised aspect of the design process. It has been both challenging and fun to test the games and find the six nominees. In our selection of the games, we have focused on:
Originality
Does the game use innovative mechanics, or well known mechanics in a new context?
Design
Is the game well designed? Do the visuals and tactile experience communicate the mechanics, message and story?
Gameplay
How cohesive is the game; do the individual mechanics fit into the larger whole. Is the game engaging and engrossing?
The 2015 Nordic Game Indie Board Game Finalists:
Automania, by Aporta Games (Norway)
Bloom, by Lauge Lachau (Denmark)
No more money, by Erik Svedäng & Petri Purho (Sweden & Finland)
Hivemind, by Kasper Lapp (Denmark)
Slice and Dice, by Erik Svedäng & Nicolai Troshinsky (Sweden)
My Words Exactly, by Fried Dice (Denmark)
The six selected games will be showcased Wednesday May 20th from 18.00 at Slagthuset, Malmö. One of the games will be selected by public voting during the night to receive the "Nordic Board Game Indie Sensation Award". The evening is free and open to the public and will features inspirational and experimental speakers and party all night. We will release more information about the program for the evening in the following days, stay tuned.
AUTOMANIA, BY APORTA GAMES (NORWAY)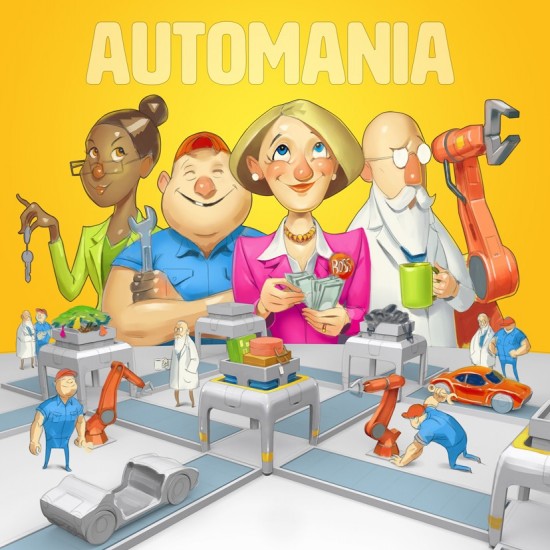 Automania is a unique euro-style strategy game, where the players each run their own car factory, competing to produce the most popular cars in the world. It is a solid, thoroughly tested and balanced design that keeps you hooked till game end.
BLOOM, BY LAUGE LACHAU (DENMARK)
Replace the abandoned city on the board with nature, and let your liberated farm animals move in. We choose Bloom as it is both challenging and innovative. There is nothing more satisfactory than creating new nature in a post apocalypse world!
NO MORE MONEY, BY ERIK SVEDÄNG & PETRI PURHO  (SWEDEN & FINLAND)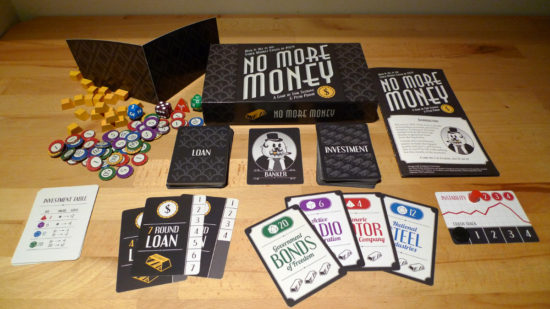 The year is 1929. It has been a decade of boundless economic growth for America. Trading on the stock market is at an all time high thanks to generous loans from the big banks.
No more money has a fun auction and trading mechanic that will turn you into a ruthless investment banker.
HIVEMIND, BY KASPER LAPP (DENMARK)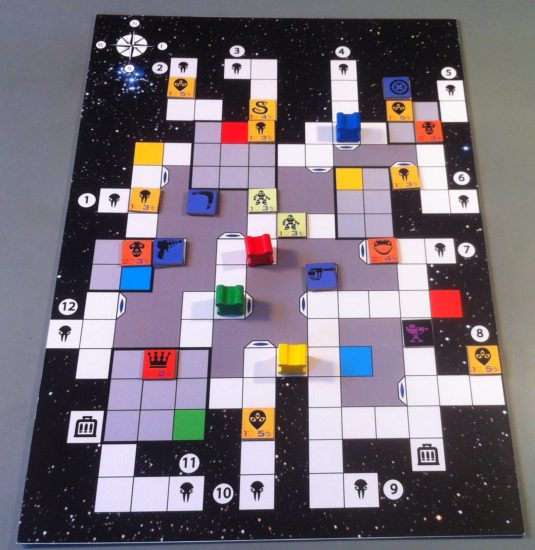 A spaceship AI has broken into separate entities (the players). These must cooperatively move robots around the ship and try to stop an invading alien horde.
We have chosen Hivemind for is well balanced co-op mechanic that keeps all the players engaged and engrossed.
SLICE AND DICE, BY ERIK SVEDÄNG & NICOLAI TROSHINSKY (SWEDEN)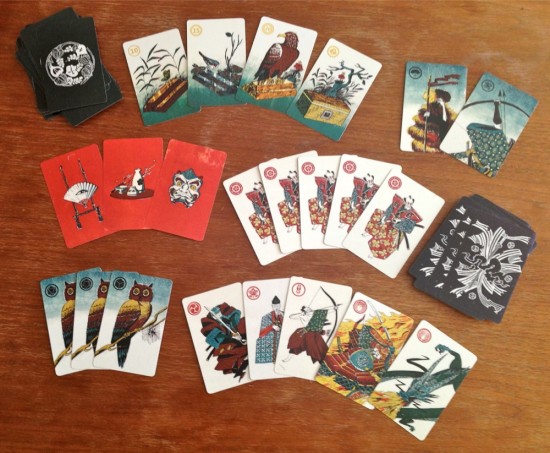 Over the course of five rounds increasingly epic battles are fought using dice, cards, cunning tricks and a variety of troops like the samurai, the sensei and the mighty dragon.
We have chosen Slice and Dice for its unique theme and beautiful graphic design.
MY WORDS EXACTLY, BY FRIED DICE (DENMARK)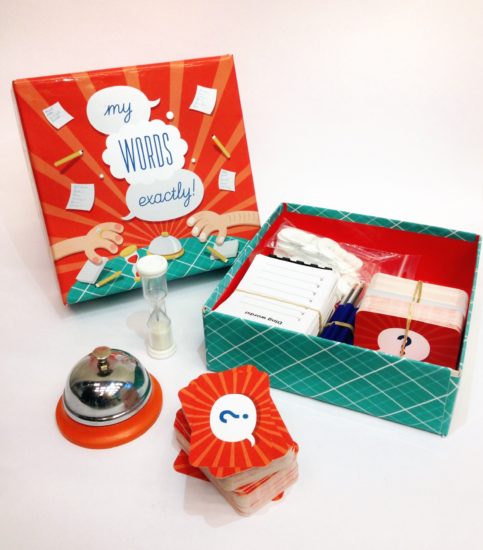 My Words Exactly is a hectic and fast-paced word association game, that forces its players to think in alternative ways. Innovative quiz and guessing games are hard to come by, but My Words Exactly manages to bring something new to the genre.