Open Call: Nordic Sensation Award 2017
For the past 7 years, together with external curators, we have been putting together an Indie Night showcase celebrating the variety of exciting indie projects from the Nordic region.
Over the years we have seen a number of exciting, creative games and each year one of those games has gone on to win the Nordic Indie Sensation Award.
This year, alongside the new Nordic Game – Discovery Day,
the Nordic Indie Sensation Awards will now simply be:
Nordic Sensation Award
We will still be looking for interesting and unusual projects that showcase the variety of Nordic game development.
However, we feel it is no longer necessary to attach the increasingly nebulous term "indie" to any entry requirements.
OPEN CALL
We are pleased to announce that the open call for the 2017 Nordic Sensation Awards Showcase is now open.
If you have been working on something extraordinary lately we want to see it!
[The open call is closed now]
Eligibility
All projects based in the Nordic region, which includes Denmark, Finland, Faroe Islands, Greenland, Iceland, Norway, Sweden, and the Åland Islands are eligible. We recognize our international colleagues, so if an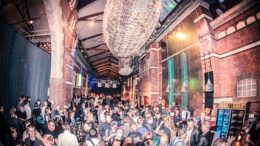 y part of your team is based in a Nordic country, you qualify. You don't have to be ethnically Nordic or have a Nordic passport.
Works in progress, prototypes, unfinished and unreleased games are welcome. We also accept games that have already been released if it was within the last year or so.
If your project is interactive and playful send it to us. If it pushes established boundaries we are especially interested!
Submission
In order to give your game a fair chance, our jury members will have to be able to play your game. Please provide a clear and simple method of accessing your game. Links to development builds are welcome. However, if you have steam keys, android keys etc., please provide a minimum of 5 for us to use as our jury members reside in different locations. If you have testflight; please invite the user emails provided on the application form.
Please fill out the form carefully, we reserve the right to dismiss your application if information is missing.
After Submitting
All work will be reviewed by a jury that includes past winners, game developers, theorists, critics and members of the Copenhagen Game Collective. Then CphGC will select the final nominees from a shortlist provided by the jury for inclusion in the Nordic Showcase at the Nordic Game Conference – Discovery Day.
The audience will choose the 2017 Nordic Sensation Winner by voting during the Discovery Day.
Attending the event
All projects accepted for the showcase will receive two full conference tickets to the Nordic Game Conference. If you are nominated it is important that at least one member of your team is able to come and show your work and attend the event from 17th – 20th May in Malmö.
Deadline
The submission will close at 23:59 on the 3rd April.
[The open call is closed now]
–
We ask all attendees to our events to adhere to our safe spaces policy. A more detailed program for the day will be announced later. (For further updates, watch this blog or follow us on Twitter).
Any other questions? Send us an email: ngin@cphgc.org