NORDIC SENSATION AWARD 2017: THE CURATORS
Before announcing our nominees, which is happening in a few days, we would like to give some attention to the people who helped us make the tough decisions.
As we announced earlier, the Nordic Game Indie Sensation Award will from here on out be the Nordic Sensation Award. The award will be part of the Nordic Game Awards as always and all nominees will be part of a special showcase at the conference. Our curators generously volunteered their time and attention to look at your games and help us make a final selection for the award.
As always they were assisted by the internal members of the Copenhagen Game Collective.
Thank you!

▲ Alex Camilleri
Alex Camilleri is an Italian game designer interested in the connection between videogames and personal life stories. Author behind Memoir En Code: Reissue, he is now part of Frictional Games (Amnesia, SOMA). Alex is one of the founders of the Milan-based Contralto game collective.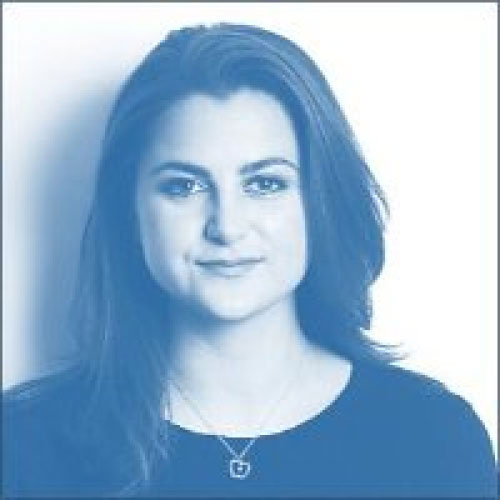 ▲Alex Moyet
Alex began her career in video game marketing working on the advertising account for Xbox at McCann Erickson, where she was responsible for launching the award-winning mobile app campaign for the launch of Kinect Star Wars. She then joined Sony Computer Entertainment as a product manager working on some of PlayStation's biggest franchises including Killzone, SingStar, Uncharted and The Last of Us before moving to work in-house at Media Molecule on their forthcoming PS4 game 'Dreams' as a Commercial Strategist. She founded Amcade, a specialist PR & Marketing consultancy for the video game industry in 2016 and is continuing to work with Media Molecule alongside industry charity Special Effect and a collection of indie studios. Alex was also awarded the MCV 30 Under 30 2016.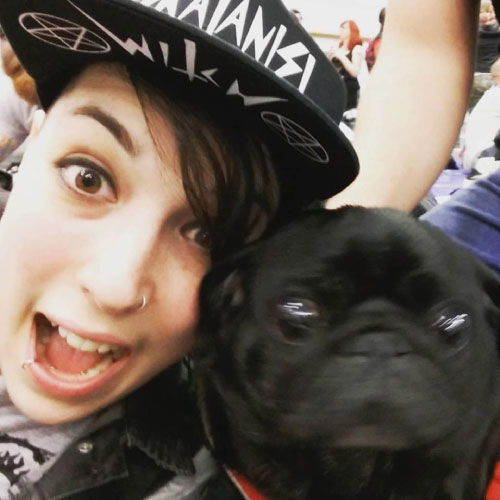 ▲Alex Perry
Embedded QA Technician at Media Molecule, helping to make Dreams a reality! Previously worked at Rockstar London, Square Enix Europe web team and Gamesys Social.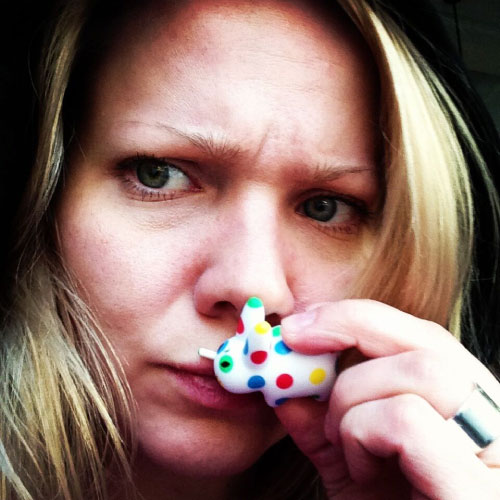 ▲Annakaisa Kultima
Annakaisa Kultima is a president of Finnish Game Jam, a non-profit organization supporting jam culture and the game creation hobby in Finland. She has also been an active member of Global Game Jam as the head of Theme Committee. Annakaisa has been active in game jam scene from 2010 as a coordinator, organizer and participant – she has been jamming for instance at Train Jam 2014 and 2016. She was also part of the Nordic Game Program expert group deciding on the funding of Nordic games. As a day job, she has been studying the creative processes of game developers at the University of Tampere, Finland since 2006. She teaches game research, design research and game design at the University of Tampere and gives visiting lectures all over the world."

▲Anders Lystad Brevik
Anders is a developer working with ustwo in Malmö. Coming from Norway and having previously lived in Denmark, Anders is about as Scandinavian as game developers come. He's worked on titles such as Affordable Space Adventures and Play-Doh Touch. As a student, he was also part of self-publishing a board game called Wanted: Igor.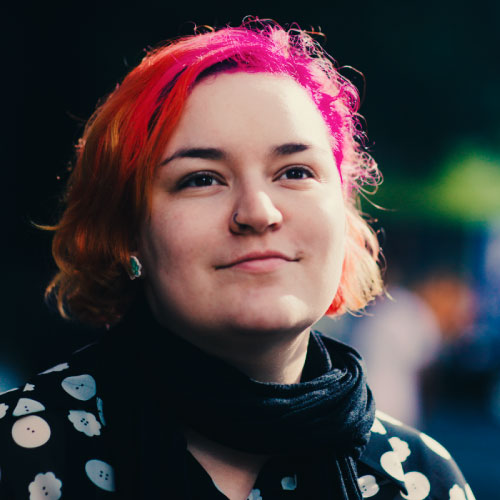 ▲Cherie Davidson
Cherie Davidson is a jack-of-all-trades game developer and teacher, currently working as a contract producer at Media Molecule on Dreams and programmer on various indie games, including Space Princess. Previous to shipping Tearaway Unfolded and Wander MMO, she lectured and tutored game development at Melbourne's RMIT University. In 2015 she was Freeplay Independent Game Festival's first ever Jury Chair and in 2013 a Freeplay judge and speaker. In 2016 she was named in Develop's 30 under 30.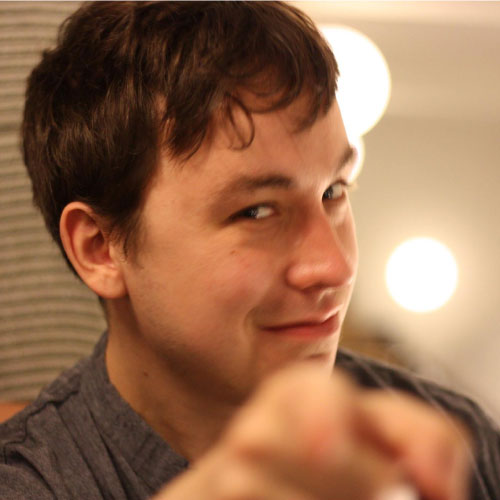 ▲James Foward
James Foward is a Game Developer/Designer with over 5 years Unity3D and C# experience. Since graduating from a Game Development degree at the University of East London he has worked on mobile and VR games at two game development studios. He has also released several of his own titles, such as his recent game Globulus, to the Android Play Store. James is hugely passionate about creating games because it provides multiple outlets for his creativity, whether that's designing and coding new systems, creating new assets or producing music to fit into a games world.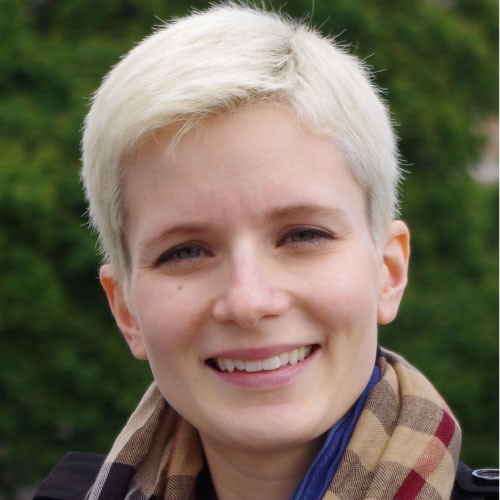 ▲Jana Palm
Jana Palm is the General Manager of Stugan, a world-class games accelerator in the middle of the Swedish woods. She has been there from the beginning and has helped build this unique project, which brings together talented game developers from all over the world and lets them work on their projects in an isolated place.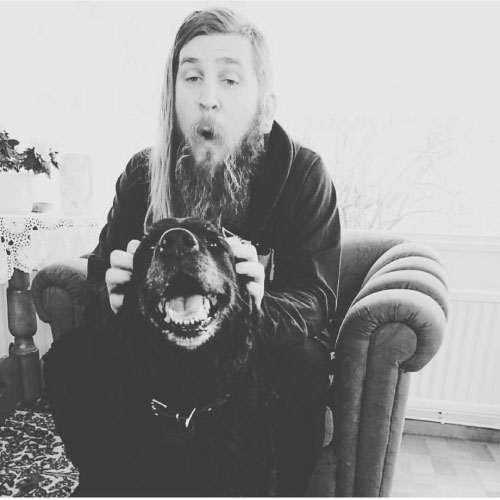 ▲Johan Toresson
"Business Developer and somewhat responsible at the Gameport Incubator. Founder of the Creative Coast Festival. Member of the Board @ Game City (Blekinge/Skåne). Member of the Board @ Forgotten Key"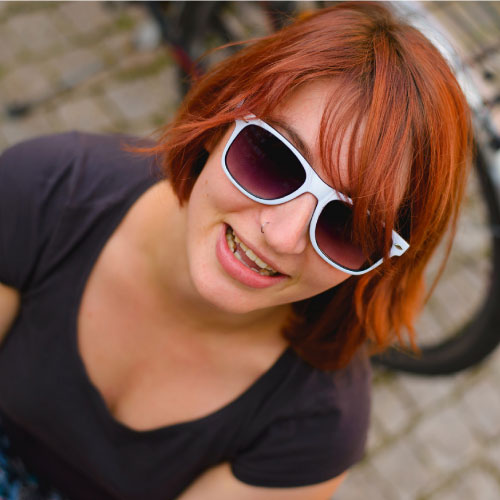 ▲Malena Klaus
Malena Klaus became a game developer to fulfill a lifelong desire to invent things. At the moment she is working as a Developer at UsTwo and shows her teddy bear controller around. While doing so she continues inventing worlds, stories, systems and everything else her imagination will allow. She is also very fond of AI and food.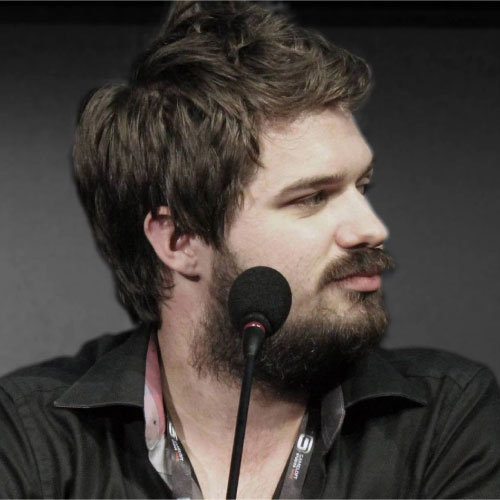 ▲Mattis Delerud
Mattis is a male man from Norway who used to make video games. Shortly after he quit, he started makin' YouTube videos about video games, where he plays them, while SIMULTANEOUSLY commenting over them. He also sometimes reviews video games on the behalf of the Norwegian Broadcasting Corporation. Mattis appreciates games that can offer something new to the table or screen, or that presents something well established in a new light. Any game is worth every minute. Experimentation is key. Fun is ALWAYS a valid excuse.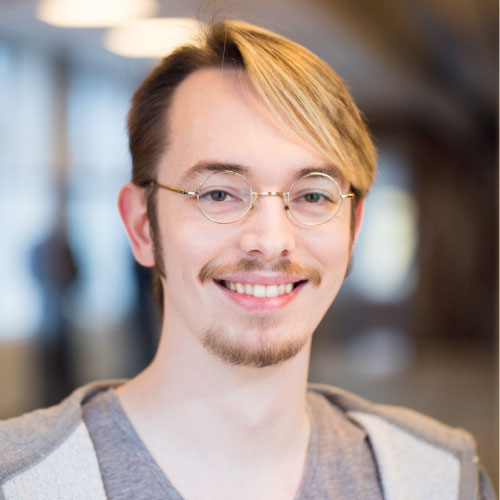 ▲Robin-Yann Storm
Robin-Yann Storm used to be a game designer, a level designer, a scripter, modeler, environment artist, texture artist, and used a lot of tools during all those different jobs. Realizing that tools should improve he became a freelance tool designer, helped design some Unity level editors, did a talk about how UX in tools is important, and then got hired to work full time as a Tools Designer at Io-Interactive, making sure that users are happy and their work flows gracefully.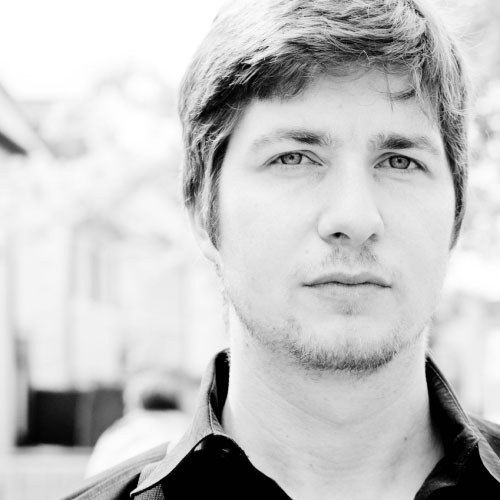 ▲Samuel Walz
Once had a car with the license plate FO-OL 313.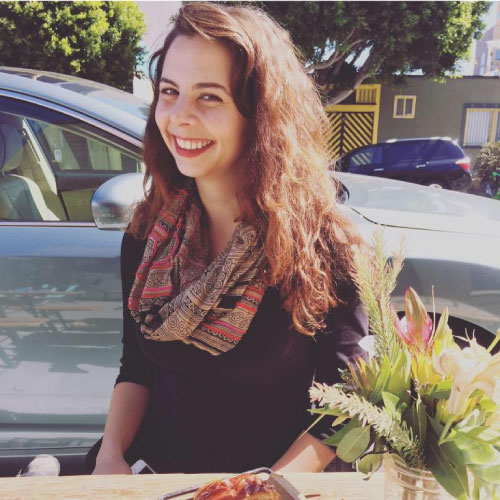 ▲Sarah Brin
Sarah Brin is a new media curator who enjoys working with emerging artists, gigantic robots, and playful experiences. She has developed creative programs for entities like SFMOMA, Babycastles, Autodesk, Venus Patrol and others. She currently works at IT University Copenhagen on a museum-research project.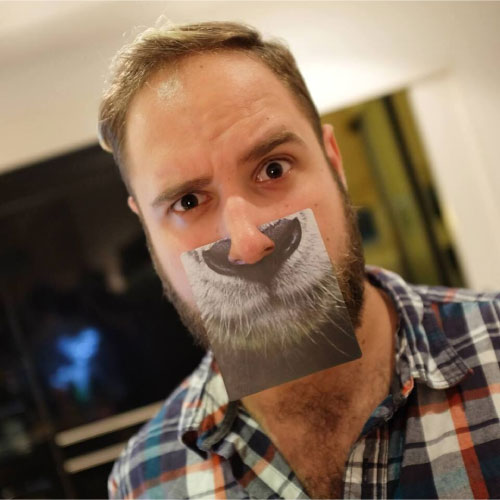 ▲Sean Joesbury
Sean Joesbury is Game Designer working for the Live Ops department of MAG Interactive in Brighton, creating content across their games. Previous work included balancing the design of eastern games for a western audience, and writing quests for a casual RPG called Here Be Monsters.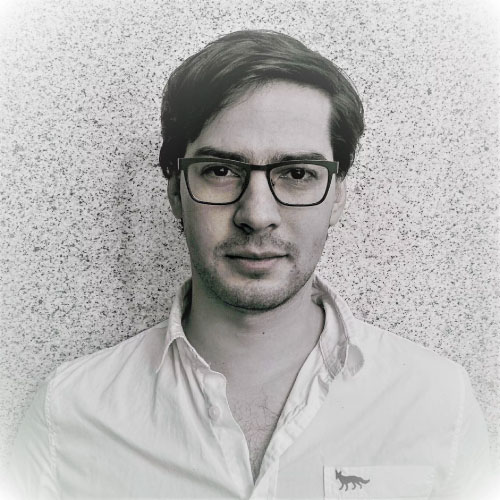 ▲Shalev Moran
Games Program Curator for Print Screen Festival in Holon. Teaches Narrative Design at the Shenkar College Game Center. Game Design Consultant for some startups. Formerly a Game and Narrative Designer at Plarium. Holds a BA from TAU's Honors Program in the Humanities and Arts. Weekend indie. more @ www.shalevmoran.com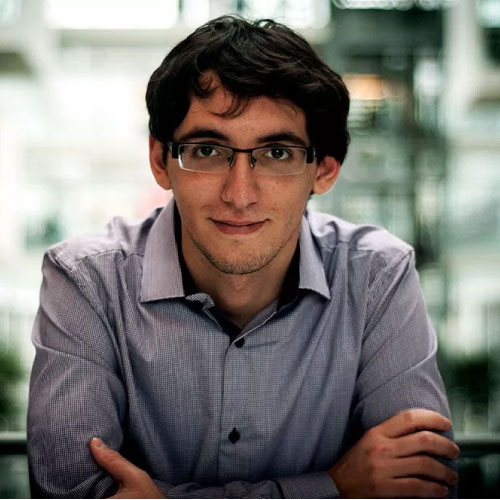 ▲Simon Cutajar
Simon Cutajar is a 2nd year PhD student at The Open University, UK and is working on automatically generating music for computer games. He is a co-founder of the Danish games company Kvasir Games, and is the founder of GameDev.com.mt, a central hub for game development in the Maltese Islands.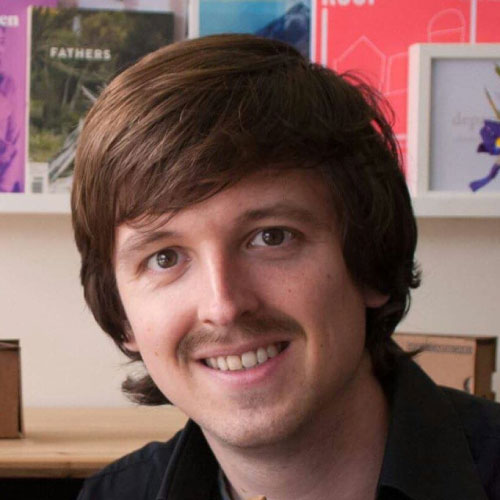 ▲Thomas Joris Papa
Thomas Papa is the founder and director of Mimicry Games, a videogame, VR and software development company located in the Netherlands and Portugal. He is an experienced game developer who has been working in the industry since 2007 and who started with virtual reality since the first headsets shipped in 2013. He's mainly responsible for game design and bizdev. He is active at the intersection between art and technology, and he's always looking out for technology that enables new forms of play.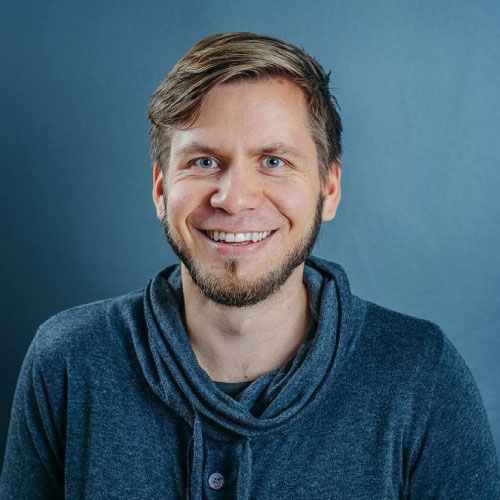 ▲Tatu Laine
Designer at Futureplay Games & Founding Member at the Finnish Game Jam Association. Experienced games entrepreneur and former IGDA Finland Board Member. Building great games and communities are my kinda thing!

▲Zuraida Buter
Zuraida Buter is a playful culture curator based in the Netherlands. She curates, initiates, consults and documents events focused on playful culture and games.
She runs playful culture organisation zo-ii where she curated projects such as Incubate Arcade and Screenshake Game Expo. She also co-founded Playful Arts Festival in the Netherlands, which explores the intersection of interactive performing arts, visual art and playful design.
She previously ran the Global Game Jam worldwide and initiated Dutch indie game showcase INDIGO in the Netherlands.