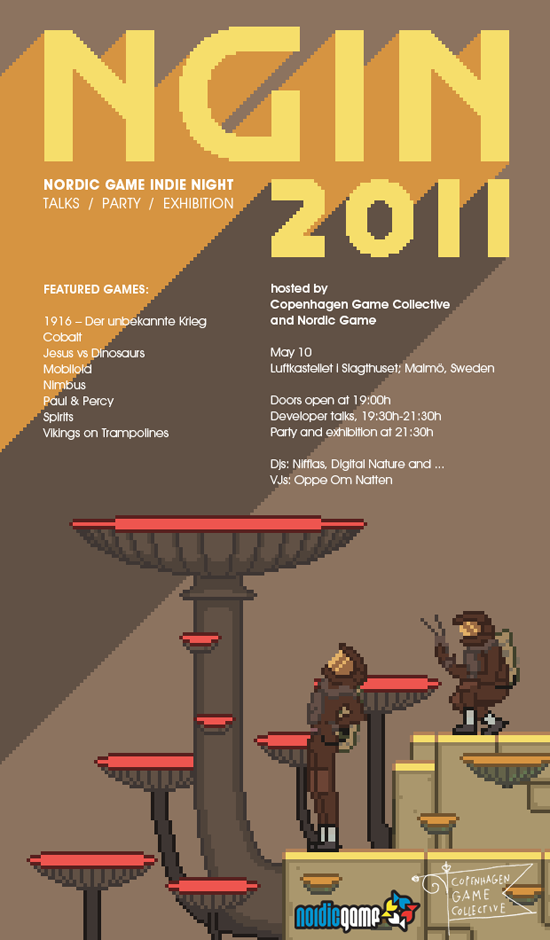 Here are the full details for this year's Nordic Game Indie Night (NGIN):
Who: Indies from around the Nordic region!
What: Developer talks, showcase of games, and party!
When: Tuesday evening, May 10
Where: Luftkastellet i Slagthuset, Malmö, Sweden
Doors open at 19:00h
Developer talks, 19:30h-21:30h
Party and exhibition at 21:30h
Music by Nifflas, Digital Nature, and Nils Deneken
VJs: Oppe Om Natten
And it's all free and open to the public!
Read more about the event here, and about the eight finalists here.
Spread the word. We hope to see you there!