w00t – Copenhagen Play Festival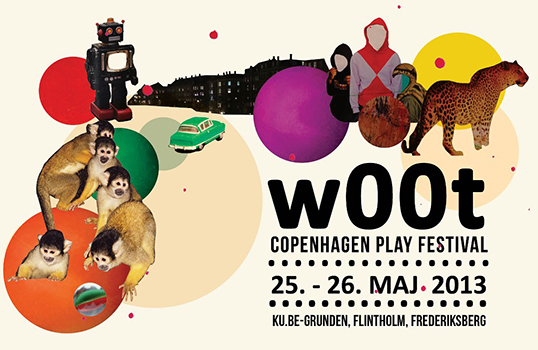 So, after going to lots of inspiring Street Games festivals like Playpublik and Play:Vienna last year, we decided to organise a Festival of Games and Play w00t! in Copenhagen this May (25 – 26).
We have an Open Call on right now for people who want to run games, give talks or join in some other way. Go submit something.
Right after the Nordic Games Conference in Malmø, (22-24 May) we will come back to Copenhagen and play all weekend in the city!
There is this huge empty lot in Frederiksberg that we are going to transform into our headquarters and playground for the event. We will have Game Talks, Street Games, Arcades and Playgrounds. It's going to be fun!
Watch this space for more news 🙂