At the end of every year, we look back at all the things we have accomplished. These ruminations can seem a bit self-fellating, but it is important to stop and take some time to reflect about the things you achieve. Otherwise, the fight to spread games as an artistic and accepted medium can seem like a hard and futile fight; so let's look at where we stand.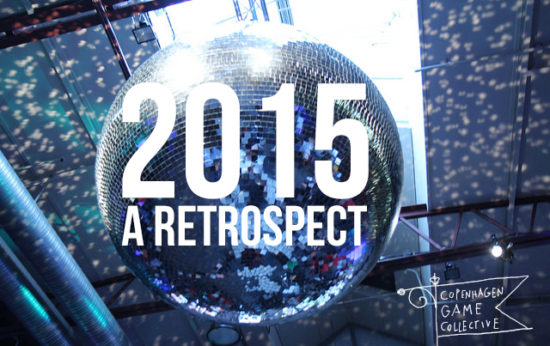 2015 was another very active year for us. Maybe this year we hit our limit as a non-profit volunteering organization. w00t, for instance, was dear to us, and the vision behind it lives on even though we are no longer running this festival. As we promised when we announced the closing of w00t, we will keep the passion going and keep indie game making and experimentation our main purpose. We are already dreaming up a new type of festival we could create. Keep your eyes out for this.
But other than dreaming, we are actually also stepping up our game with Nordic Game Indie Night (NGIN). It was the sixth year we ran NGIN and we had more visitors than ever. It's time to expand and shake things up a bit. Be prepared for announcements on this. Nordic Game Jam (NGJ) is also becoming bigger by becoming the first Copenhagen Games Festival. We are not directly involved in this event, but it's cool to see exciting things happening in Copenhagen. Of course, we will, as always, be hosting the "All the Rave" Pre-Party for NGJ. This is always a blast!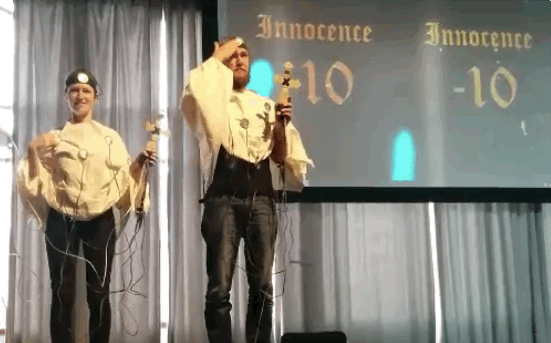 –
Lyst summit is also running strong. We ran our second Lyst ever, and the first in a different country than Denmark. This was a challenge, but also a great experience! Our vision of developing games out there, with more diverse stories, themes and game mechanics, is on the right track with Lyst. It seems that people are finally opening their eyes to the possibility of telling personal and "adult" stories within games as seen in this article in LA Times. We have known this for quite a while, and it's the reason we are doing Lyst, so it's nice to see that this idea is spreading. You can read more about our thoughts behind the summit in this Eurogamer article dedicated to Lyst. Planning for next year is well underway and Lyst will happen in Norway in Hamar June 24th-26th together with the cool Hamar Game Collective. We are looking forward to playing and creating with you guys!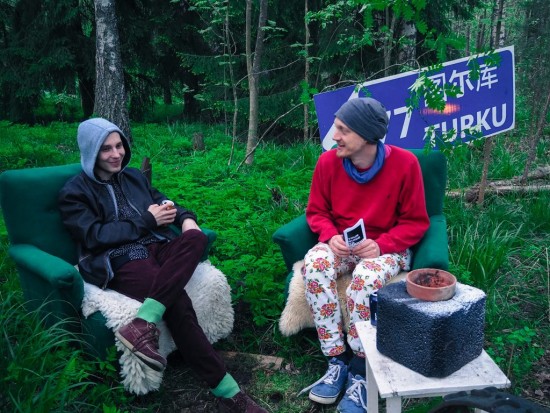 We also did some very nice commissioned work. We were privileged to get some money to develop playful experiences for the public in Copenhagen. We did this through the project Stop and Play. This was a frustrating project to work on (fighting the powers be), but a great experience, and rewarding to see people play in public. We also got commissioned as a "band" to play our Drone Concert at Subkult event and at the TEDxCopenhagen. That was a lot of fun!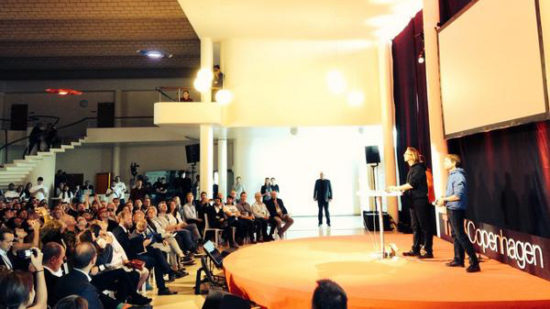 For us, it has always been important to make public events where everyone feels welcome. That's why we have an obligation to offer a space as safe as possible for everybody. 2015 was thus a year when we took our position as a respected public entity seriously. That's why we formalized our safer space policy this year and explicitly made it public. Please read our stance on this subject and let us know if you have ideas how we can accomplish this goal better.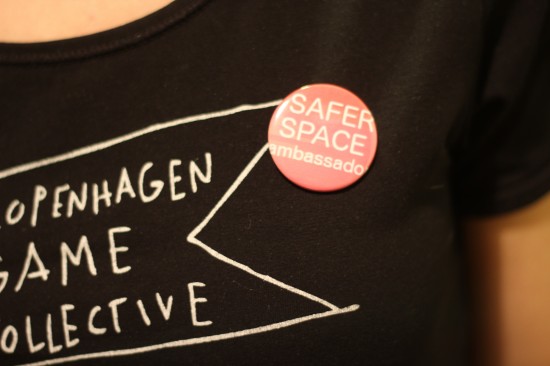 We had a bunch of other events and exhibitions this year. We helped run the local hub for Alternative Controller Jam which resulted in some exciting experimental games. Dark Room Sex Game was shown in Linz this year. and it was great to see so many members of the collective showing a game at the Amaze festival in Berlin. Tim Garbos' Progress was there, the Glitchnap people had Sentree showcased, and our punk rock "Cunt touch this" was exhibited and written about in the local newspaper. It does attract a crowd, this game…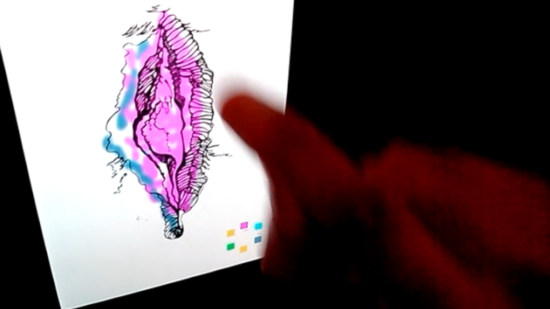 As always; I want to thank all the collective members and our friends and volunteers for helping and making all of this possible.
Let's rock on in 2016!