We are happy to announce this years finalists for the Nordic Game Indie Night Showcase. Our jury of Copenhagen Game Collective members, as well as previous finalists have selected eight games representing the breadth and quality of the Nordic Indie Scene:
Badland, By Frogmind [Finland]
Clairvoyance, By Erik Svedang, Johannes Gotlen, Niklas Akerblad and Oscar Rydelious [Sweden]
Flowstorm, By Neat Corporation [Sweden]
The Mission, By Xavier V Lafont, [Denmark]
The Plan, By Krillbite Studio, [Norway]
Rymdkapsel, By Grapefrukt Games, [Sweden]
The Silent Age, By House on Fire [Denmark]
Stikbold, By Team Stikbold, [Denmark]
The eight selected games will be showcased Wednesday May 22nd from 18.00 at Slagthuset, Malmö. The evening is free and open to the public and will features inspirational and experimental speakers and party all night. We will release more information about the program for the evening in the following weeks, stay tuned.
One of the games will be selected by public voting during the night to receive the "Indie Sensation Award" at Nordic Game Awards May 23th.
The Jury Chairman Lau Korsgaard has the following statement about the selection of the games:
"So much interesting stuff is going on in the Nordic Region right now! In the three years we have been running we have exhibited games such as Saira, Tuning, Owlboy, Cobalt, Spirits, The Swapper and Flight of the Fireflies and I feel Nordic Game Indie Night has positioned itself to be a showcase of truly great games people might not yet have heard about.

Local multiplayer games have always been a favorite of the Nordic Game Indie Night audience, and this year  submissions exploded with shoulder to shoulder games. We really feel game developers all over the Nordic region is exploring the social dynamics of playing games together and we have never included as many multiplayer games in the final selection. We are happy that the Nordic Game Indie Night has been part of this movement from the beginning."
Badland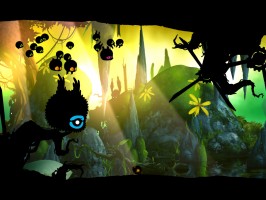 It is obvious to see that Frogmind loves physics in games when playing Badland. Size, weight, speed, time, friction, bounciness and especially count of your character change drastically while navigating a deadly course. In single player, this becomes a playfull, morbid, skill based, atmospheric challenge, in local multiplayer, a frantic survival of the fittest. Mix all this with sublime aesthetics tapping into Nordic children literature traditions as well as drawing inspiration from equally strange and very familiar landscapes and nature.
Clairvoyance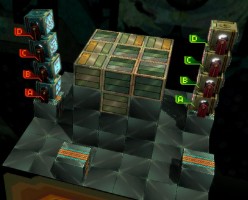 Clairvoyance is a brilliant asynchronous multiplayer online board game. Your four robots can move, turn, climb, throw grenades and shoot lasers and predicting the enemy moves and planning the future is the core of the game, yet it is so much more than simple rock, paper, scissors decisions. The possibility space is often so large that any strict planning becomes impossible and players have to fall back on gut feelings, tactical considerations and improvisation. The moments where unexpected outcomes of the simple set of rules make you either pull off the most amazing stunts or do the most embarrassing robot orders makes the game shine.
Flowstorm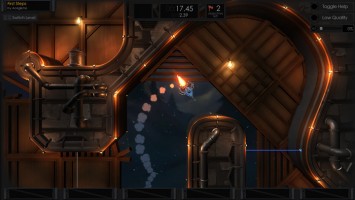 Whoever designed a spaceship in glass and made it fly around in narrow tunnels should really consider… that again. But in Flowstorm it works! The fragility of the spaceship and the super responsive controls make the game extremely unforgivable, but also equally rewarding when you manage to master it. I felt learning to play Flowstorm was very much like learning to snowboard. It is painful and seems impossible but slowly, you gain more and more control, and in the end, you truly feel empowered when you slide around the narrow tunnels and do impossible loops. Give each spaceship a rocket launcher and pit them one against another, and you have Flowstorm 1v1 multiplayer. It is defiantly not a pick up and play thing, but Flowstorm proves that everything doesn't have to be easy.
The Mission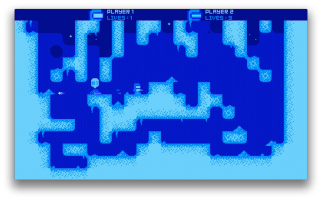 Xavier V Lafont has turned his stylish, unforgiving and melancholic platformer into a local multiplayer game, and we like it. The formula has been seen before: 2d platforming with a gun. This time with destructible terrain and a pacing that is intentionally just a bit too slow. The player shooting first will often be the person dying because it takes what feels like forever before you can shoot again. Fights often turn into camping and terrain destruction and it is refreshing to play a local multiplayer game where you actually get to feel the tension not just see the blodsplatter.
The Plan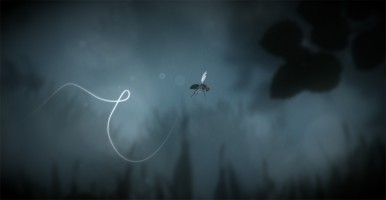 The Plan is a beautiful atmospheric experience about life, death and nature. Big themes, but when they are handled by Norwegian Krillbite studio, they are treated with equally naïve tactile aesthetics and humor. The Plan is short, sweet, beautiful and intriguing; a non-game that doesn't try too much but also leaves an impression after being played.
Rymdkapsel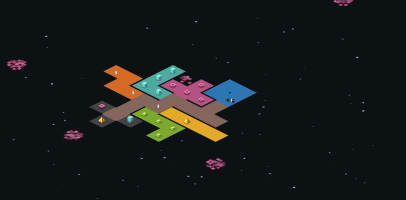 Use Tetris bricks, build space station, survive incoming alien waves, rinse and repeat. Martin "Grapefrukt" Jonasson's minimalistic space sim / tower defense uses a simple formula, but keeps the player hooked. Rymdkapsel feels really good in a zen like meditative way, and no matter how abstract the game is, you can't stop feeling empathy for your space stations small squared inhabitants when it falls apart.
The Silent Age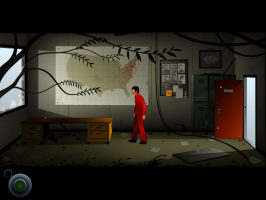 The Silent Age is an oldscool point and click adventure developed for iPad. The plot takes the player back to the 70'es and puts them on a puzzling time traveling journey. Swapping between the present days in the 70'es and a post apocalyptic future is not only the key of many puzzles; it is also where the storytelling of the game really shines. Each location can be viewed as a "before" and an "after" everything that happened between will create eerie pictures in the players mind. The Silent Age is sublime environmental storytelling that is never forced but always extremely efficient.
Stikbold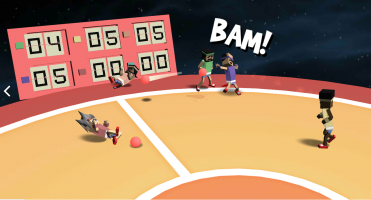 2-10 player local multiplayer! Stikbold is extremely chaotic and broken in many way, but who wouldn't expect that when you let ten players play at the same screen. On the other hand, this is sometimes just what you want to play, especially when drinking beers and standing shoulder to shoulder playing games at a party night like Nordic Game Indie Night. Pick up dodgeballs and throw them at each other in this free for all mayhem. If you are hit you are send out, but can enter the game if you catch a free ball. The game intensifies with more chaos and during a round and ends in a final showdown. Yes it is simple and could use a lot of polish, but it is got damn fun.